"The goal of education is not to increase the amount of knowledge but to create the possibilities for a child to invent and discover, to create men who are capable of doing new things."

Jean Piaget
#LearnNotEducate was something that was born out of the general apathy towards education system that I saw and felt in the young generation.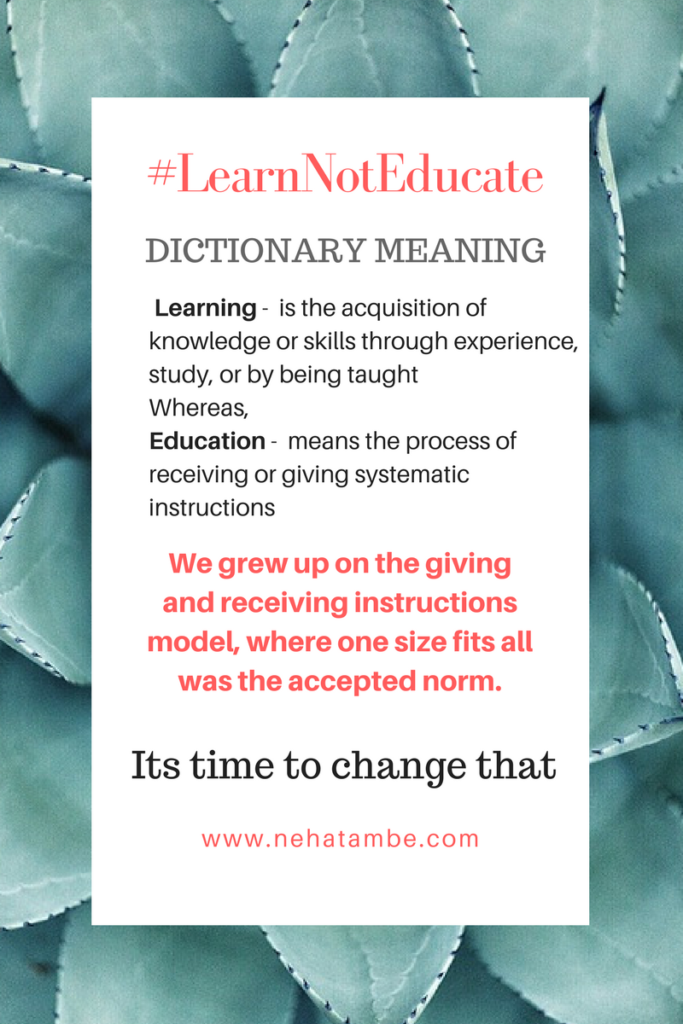 A time when they should be brimming with ideas, discussing thoughts that could change the world or just be dreaming big, they were generally stressed, clue-less about the future or too worried about it not being mainstream. This just didn't feel right.
Just then #BlogchatterProjects was announced and I took that as an opportunity to spread the word and ask for inputs for the idea of #LearnNotEducate.
From my end I looked for alternative careers that were satisfying and feeding the soul. I encouraged people to register for the same, so that I could bring in more stories about how the youth can follow their dreams and be successful too!
Response to Campaign
I did not expect the response that I got!
3,59,307 impressions in just 20 days with over 50 people talking about it!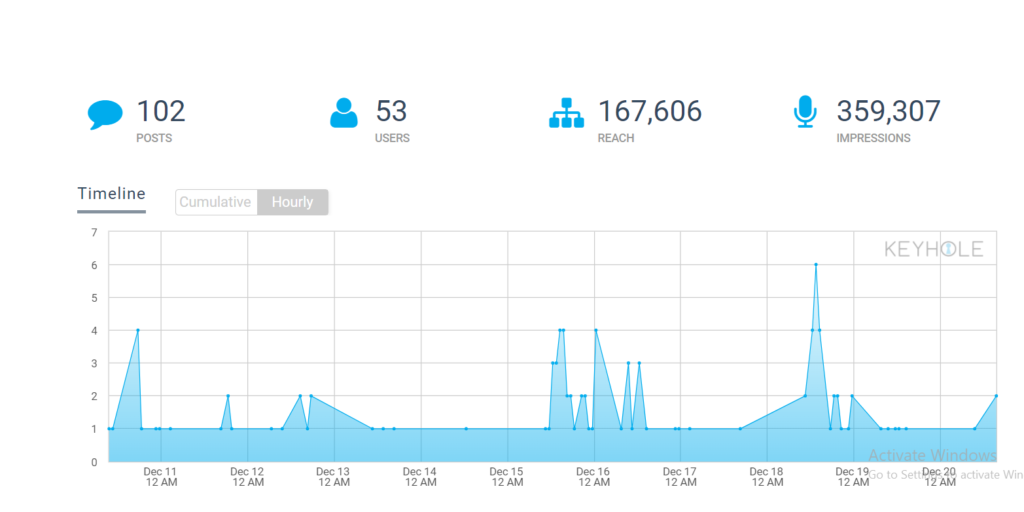 I understand its nowhere near revolutionizing education in India, but the whole fact that so many people are interested in talking about it and have similar thoughts is encouraging! I as a Mom of two and a freelancer didn't think my voice mattered, but this was definitely something that I found comforting.
Twitter poll to understand how people feel
A simple question – Do you believe there should be a change in the education system in India brought about some interesting answers and thoughts.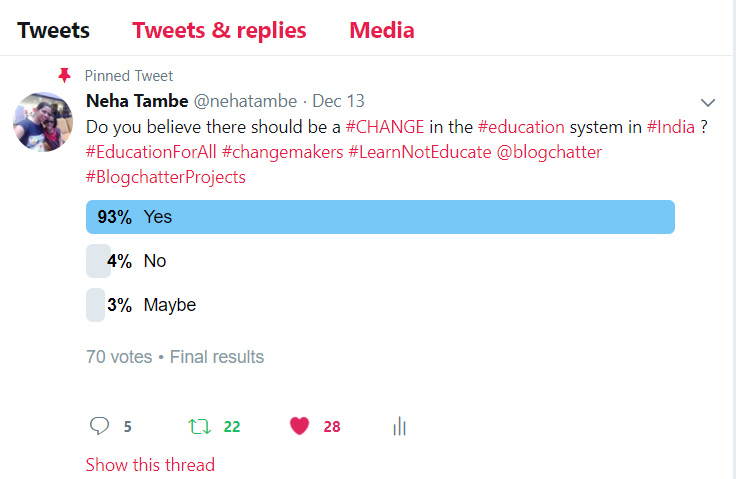 Many people had many voices and it was interesting to see their perspective
Varadarajan Ramesh – Education should be made affordable. These days running a school is a profitable business. Institutions charge preposterous fees for even Montessori. This should change pronto.
Deepa Gandhi  – There are is a need for a bigger change not only in the education system but mentality of people in our country towards it.
Varsha Bagadia – Absolutely! We need a more practical-based approach. Children who have an inclination towards specific subjects should be allowed to pursue only them.
Vikram Kamboj – The education in #India should be made intellectually challenging and should questions assumptions rather than based on the rote memorization technique and orthodoxy.
This is just part one! I will be doing a similar round up about my project, and the way I see the future in 1st week of Jan, so stay tuned!
read the other articles from #LearnNotEducate
Shubha Surendra- A culinary artist
Vasudha Gokhale – A counselor and pediatric physiotherapist
Priti Talwalkar – A classical Singer
I am continuing with #LearnNotEducate series and those who wish to share their alternative careers with the world, please fill in this Google Form and I will get back to you