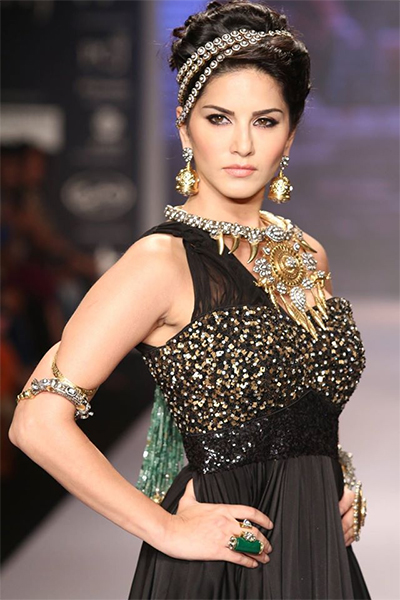 Ladies, here is the thing, we all love accessories! They are so pretty and they enhance the beauty of our outfit. Sometimes these jewellery pieces are no less than a savior.  Though we wish we could own them in every style and colour, having one for every outfit is just too much to handle for our pocket. Indian ethnic jewellery accessories and western wear both have a unique charm about them. But what if we love being true to our roots and don't want to give up on our Indianness? And hence, the Indo-western! You can buy handmade jewellery and match it up with your western outfit for the perfect look.
Here are the best styles to Indianize any western outfit with ethnic jewellery:
Silver Jewellery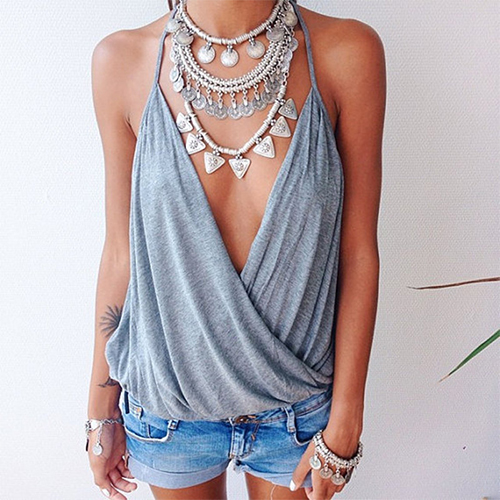 When the whole world is running after gold why not try something different and wrap yourself into the magic of silver jewellery. Silver jewellery has its own charm and look as fantabulous as gold. You can enjoy the Boho chic look with these silver jewellery accessories. Be it ethnic or western, traditional or modern, regular or party wear, these amazing silver necklaces will make you look like a true diva.
Antique Jewellery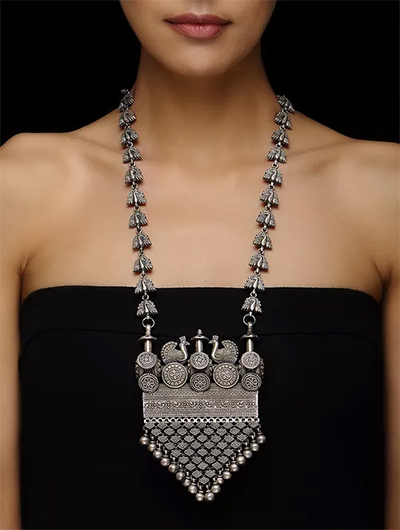 The word said it all, whatever shade or design you will go for you will have a unique look. These authentic antique jewellery pieces are the most beautiful when combined with western clothes. A long black metal necklace with a plain palazzo and top will look amazing together. If you really like to experiment and mix-match your style, then you must go for antique with western.
Statement Jewellery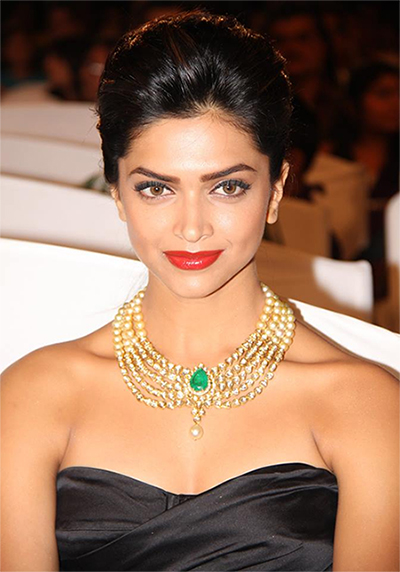 The world loves statement jewellery, be it pearl or beads, matching them with boring outfits in order to spice up the style is a grand idea. Especially these boring shirts can be worn with statement necklaces and have the trendy look. For being the best indo-western chic you need to know the magic trick of mix-match.
Handmade Jewellery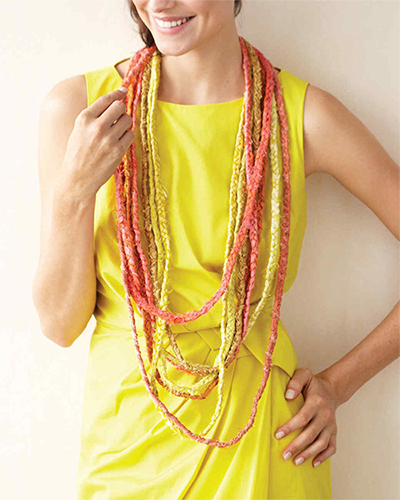 Buy handmade jewellery and match it up with any western outfit and rock it. Handmade jewellery accessories are good to go with any kind of outfit as it shows the uniqueness of the jewellery pieces. It can either be pearl or beads but it gives a sort of authenticity to the look which every girl loves. Available in multiple styles, colours and designs, these beautiful pieces will give you a glam look.
While we may love wearing western outfits and keeping up with the trend, we also like to NOT give up on our desi sense of style. Be it antique jewellery or silver we have a long list of ethnic jewellery options to match with any western ensemble and create the magic. Hope these tips will come handy and you will rock the Indo-western look like a hot chic!
This is a Guest Post by Rahul from IndiaRush