YouTube is known as one of the major vertical search networks available today. Vertical Search means searching for a specific topic or category or industry. People come to YouTube to check for videos in a certain segment or vertical. While it's not essential that you need to be present on all mediums, however, if you can make creative videos around your topic, then you shouldn't miss it. Here are a few facts from SEMRush which will showcase the massive ecosystem of YouTube.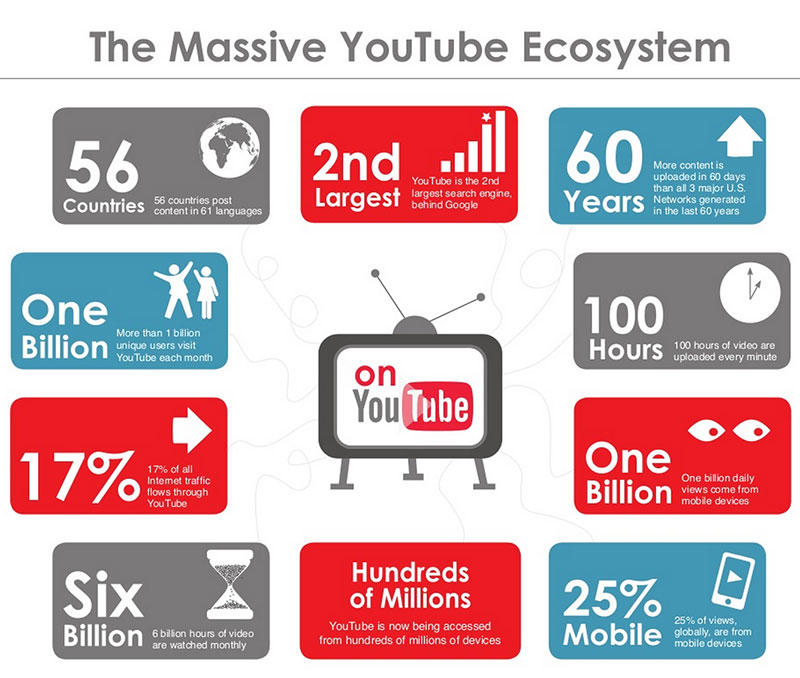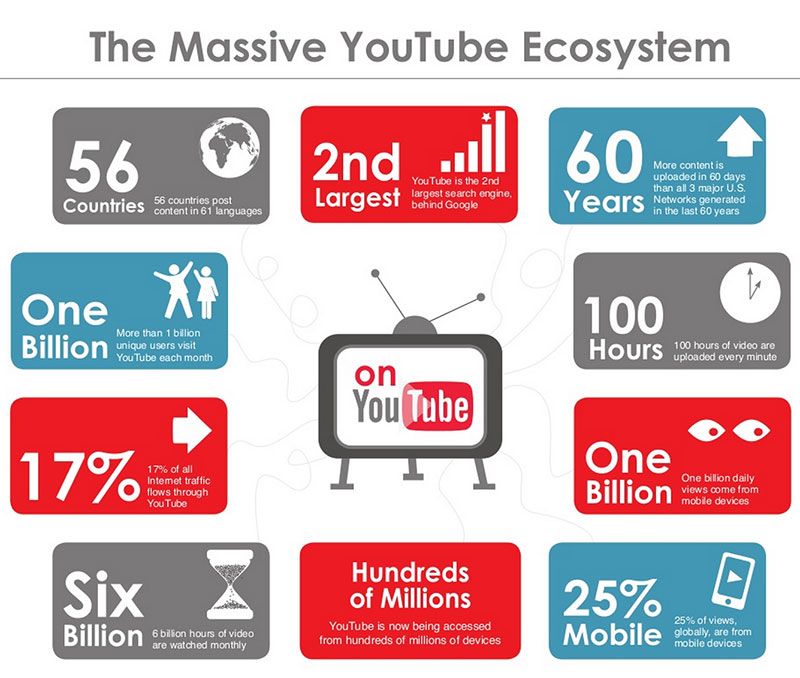 YouTube Tip #1 – Optimize your video and channel
You might think this is really simple one, but this is where the gold mine is.  Before you create a video, identify the keywords that are being used in your niche. Use that as your base to create videos and then use those keywords in tags. Once your video is created, make sure you have a catchy and keyword rich headline, description, tags, and sub-titles. YouTube is owned by Google, so Google is interested in indexing and pushing its video content and if you observe even in normal search, a video ranks higher for a search term than text, so make the most of it. Put special emphasis on crafting a well-worded and keyword relevant description.
YouTube Tip #2 Brand your channel
Use keyword planner to identify good keywords. Add an eye-catching thumbnail. Either design one on your own or get someone to design it for you. An eye-catching thumbnail is one of the major deciding factors for a viewer to click. Brand your channel with a good cover and relevant themes. Add an end-slide to your videos and ask viewers to subscribe to your channel or follow your social channels at the end of the video.
YouTube Tip #3 Video Quality is important
Gone are the days when a simple home-made video became an overnight sensation. Though it is true in some exceptional cases even today, however with the sheer amount of videos being uploaded every day, it is tough for a humble home video to list in trending sections. YouTube has come a long way and so has the quality of videos that are being uploaded on the channel. Use good equipment's like a better quality mobile, stand, tripod, mike etc. to give a professional touch to your videos and audio. Invest in a good mic and if you are recording yourself, then instead of just a casual 'call from home' look opt for a plain screen. First impressions are very important on YouTube.  Go Live, if it's relevant, but ensure that some brand element is present in such videos too.
YouTube Tip #4 – Be Found
Though YouTube is a kind of search engine, the way it behaves and the way the user behaves with the tool is very different from a normal search engine. An important thing that separates user behavior on YouTube and other search engines is the suggested videos section. Once you start playing a video, a list of suggested videos pop-up on the right-hand side. The user usually scrolls through that to decide which video to watch next. View videos in your niche or topic, identify the keywords that are there in those videos. Create videos that are adding value to existing high ranking videos. Focus on being in the suggested list of YouTube videos.
Have you used YouTube for promoting your brand or do you have some questions about it? Shoot an email or ask about it in comments below. Will definitely try and help.
I am taking my Alexa to the next level with #MyFriendAlexa