'Lights-Camera –Action' that's what comes to mind when we think of film making. Apart from the ubiquitous hero and heroine, there is a whole universe that is involved in the art of film-making. Today under #LearnNotEducate I am showcasing cinematography as a profession.
I remember when a friend shared on social media that her brother is a cinematographer for a particular movie, the first thing that came to my mind was ' Wow what an exciting career choice!'
I connected with Arjun Sorte, a cinematographer with a rich experience of more than a decade.
Share a bit about yourself?
I have been working as a Director of Photography (DOP)/ Cinematographer for last 12 years. I have been working on Television Commercials; Promos; Feature Films & Shows as a DOP.
A brief synopsis of Arjun's diverse experience
Worked on Marathi Feature Films as a DOP:
'Coffee Ani Barach Kahi'
'Double Seat'
'Rajwade & Sons'
'Take Care Goodnight'
'Bucketlist'
Produced by Dharma & Blue Mustang featuring Madhuri Dixit
'Baba' featuring Deepak Dobriyal, Nandita Dhuri
Produced By Sanjay Dutt & Blue Mustang Creations
Won Best Cinematography at 69th Asia Pacific Film Festival
'Paani' Produced by Priyanka Chopra won Best Film National Award
in Environment Category
What is cinematography and how does it fit into the art of filmmaking?
Not many know about the various departments and the kind of work they do in creating a film. We generally know the job description of an actor and a director, but nothing more. I was in a similar boat before I understood film-making.
Strangely, before I got into filmmaking I used to think that a director shoots a film & cinematographer is the one who gets the camera. Actually cinematographer is the one who operates the camera & runs the camera department.
Basically, Scriptwriter writes the film. Director is the captain of the ship & he visualizes a scene & actor performs according to the tone the director wants. It's the cinematographer's job to light up the scene, plan camera movements & overall look of the film according to a director's vision. Once the film is shot it is edited & sound is designed for the film.
How did you decide on this career?
My inclination was always towards art. Drawing, sketching, Craft were my favorite in school. So after school I did my graduation in G.D. Arts (Commercial Arts) from Abhinav Kala Pune. G.D. Arts has all the streams that a creative person can learn i.e. Designing, Painting, Sketching, Photography & lot more.

Once while doing my graduation, I was watching a film & going through the credit list of the crew. That is when for the first time I read a credit for 'Director Of Photography'. That term 'Director of Photography' stayed with mind. At that time I didn't know what it was, but it had generated an interest in me. I knew that eventually I had to get into a film school.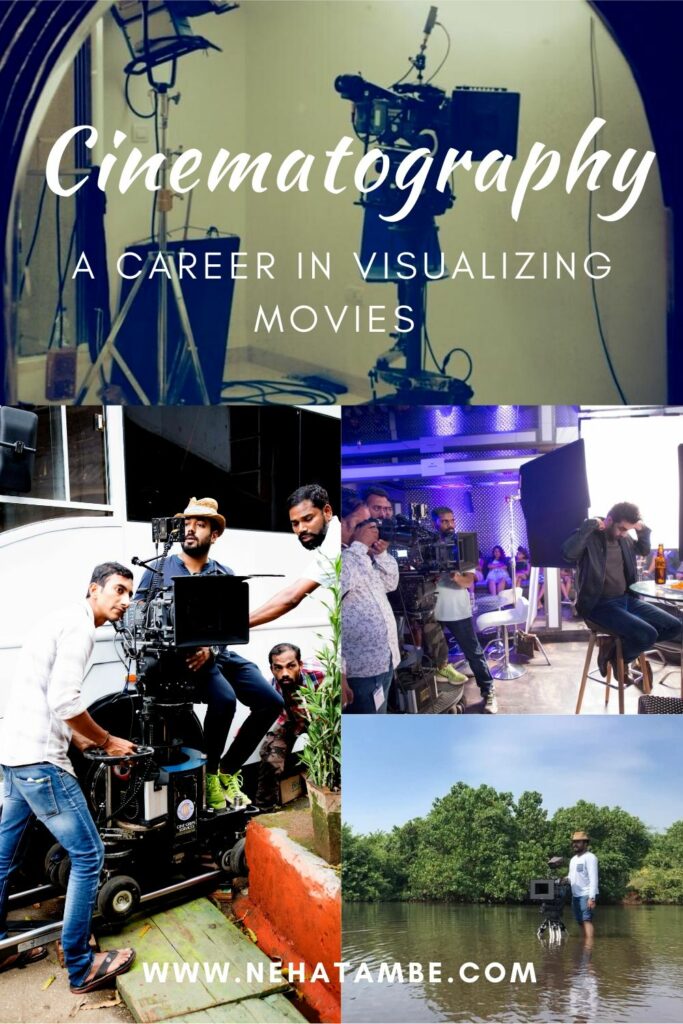 What is the kind of background that one needs to have to enter into this field?
There are various government film schools in India like FTII Pune, SRFTI Kolkata, MGR Film Insitute Chennai & Private schools like Whistling Woods International Mumbai, Mindscreen Institute Chennai. Mostly all government institutes accept post-graduation intake & private schools accept 10+2 education.
What should one remember when choosing an institute or college in this field?
Various government or state run institutes have limited 12-15 seats per specialization (Direction, Cinematography, Editing, Sound Design) & also have common entrance exams which the student needs to clear. Out of the 12-15 seats there is also quota reservation. So it is good to keep in mind to fill forms of all the institutes & then select the school.
What are the future prospects in this field?
In filmmaking everybody, Directors; DOPs; Editors; Sound Designers, Actors all are freelancers. No one is on 'per annum' payment basis. Everybody works on project basis.
While film school teaches you everything from technical to 'on the floor experience' it is a good idea to assist professionals to get hands on experience after immediate graduation. Initially for assistant the pay scale is good to start off with.
It is not like any other field where there are campus placements after graduation. It is while assisting & on the job that one gets experience & makes contacts for future projects.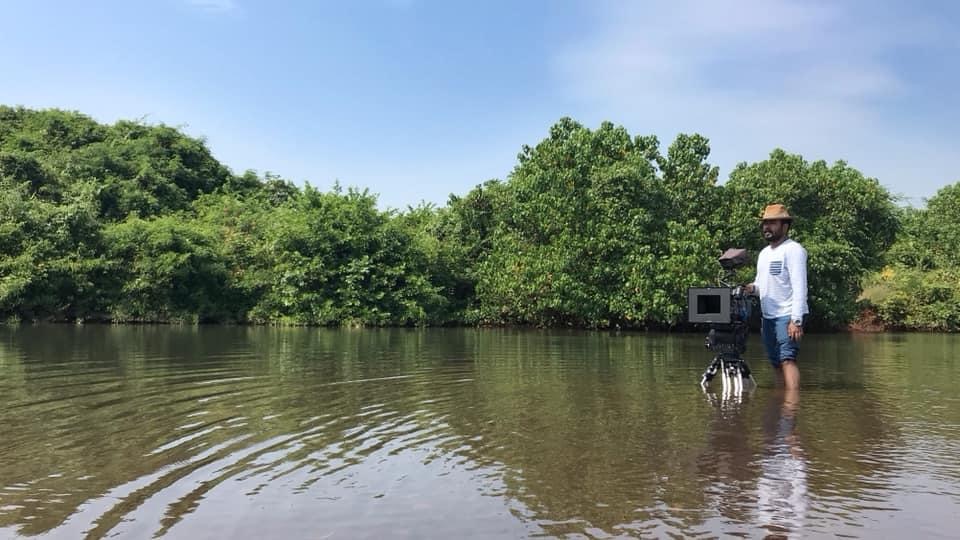 Your advice to those thinking of choosing this as a career?
As the famous saying goes filmmaking is 10% inspiration & 90% perspiration. Since the shooting hours are 12-14 hours a day it is important to keep good fitness. Also, the shoot location sometimes can be very challenging & the environments you are shooting in are not always comfortable. Like For 'Paani' we shot outdoors on hills in Nanded, Marathwada for almost 40 days; where temperature ran up to 45-48'c.
As I said earlier filmmaking is not a 9-5 job. There are times when there is so much work that there is no breather & there are times when you are free for days. You have to be ready to take in both.
So when you choose filmmaking it is not only a job it is a way of life.
One needs to be truly passionate about it & scope for evolution in this field is infinite.
Many get dazzled by the glitz and glamor associated with film-making but do not completely realize the hard-work that goes into making a film. Cinematography is a field for dreamers and passionate individuals where if you work hard the possibilities are endless.
I learnt a lot about cinematography as a career from this interview and hope the same is true with you. Do share your questions and thoughts in comments below.