Maharashtra recently celebrated 'Maharashtra Day' on 1st May. As the news about it and a bit about the struggle for a separate Maharashtra were being discussed, I realized I knew very little about it. As I was researching online about the Samyukta Maharashtra movement, I stumbled upon ZEE5's Hutatma trailer, which is based on this movement. The trailer was powerful and all the actor's performances are really wonderful. The series has Anjali Patil and Vaibhav Tatwavadi in the lead.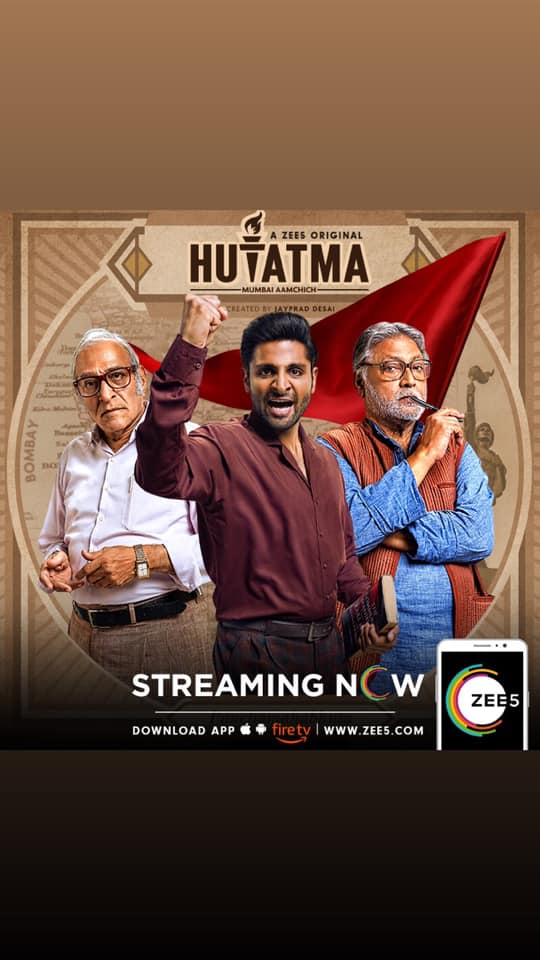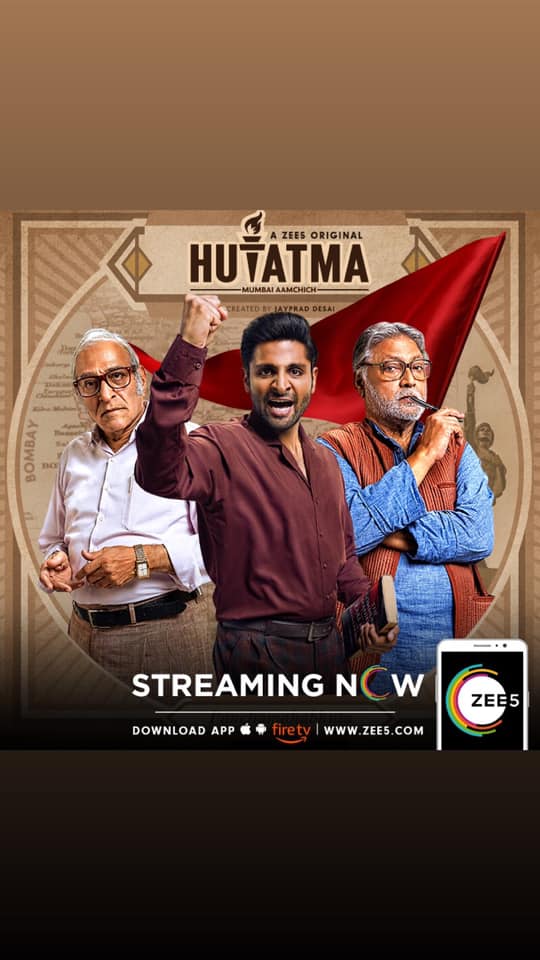 Over the past few years, I have come to enjoy Vaibhav Tatwavadi's performances. Vaibhav, on the basis of his talent and power packed performances has managed to shine not just in the Marathi industry but also in the Hindi film industry.
As I saw the trailer of Hutatma, where Vaibhav essays the role of a communist comrade, I was impressed by the versatility that Vaibhav showcases. I started looking for other movies and series where Vaibhav has showcased his immense talent.
Tujha Majha Jamena
This was the first time I remember seeing Vaibhav Tatwavadi in action. Tujha Majha Jamena was a serial directed by Mahesh Manjrekar and had great actors like Manva Naik, Reema Lagoo in the show. Vaibhav, portrayed a typical middle-class boy who goes for an inter-caste marriage. The show is about parents who first want their child married and then it focused on the humour created by inter-caste marriage, nosy neighbours and the whole 'MIL- DIL' dynamics. In a series where the women of the house were the lead, Vaibhav still managed to create his mark.
Coffee Ani Barach Kahi
Coffee Ani Barach Kahi was a new age love story, where both the girl and boy like each other, yet because of their stubborn viewpoints, they delay communicating their feelings to each other. The whole thought process of a young professional who is realistic about love and believes in taking things slow, falls in love with a girl whose definition of love is based on movie depictions and their expectations are well presented in this movie. In this movie, Vaibhav Tatwavadi has depicted a modern boy with independent thoughts really well.
Bajirao Mastani
Vaibhav Tatwavadi's portrayal of Chimaji Appa was well appreciated from all quarters. Here it was not just about performance here. It also meant being extremely careful about the nuances of Marathi language, focusing on the dialect, carrying himself in a certain manner and giving a measured performance. We can see streaks of this measured characterization in his current portrayal of a youth activist in the web series Hutatma.
Mr and Mrs Sadachari
This was a movie which really showcased the versatility of Vaibhav's acting. Vaibhav essayed the role of a hot-headed, street smart person who idolizes Shivaji Maharaj. This was a different role from all the past outings, as here he also had to showcase shades of grey. Vaibhav managed to carry this role well and the movie was well liked by the Marathi audience.
Surajya
Surajya marked the debut of Vaibhav Tatwavadi. A movie that revolved around social issues like not having proper healthcare, the movie was held together by the performance of Vaibhav. He shined through the movie as a boy who goes back to his village and realizes that a normal healthcare clinic too is a luxury for his village. That is when they decide to take things in their hands and establish a clinic in their village.
Over the years, I liked Vaibhav Tatvawadi, not only for his performances but also for his choice of roles. He has managed to experiment with every role and present a fresh facet every time. His recent performance in the ZEE5 web series Hutatma is a testimony to it. So, have you seen the web series Hutatma? Do let me know how you liked the series and Vaibhav's performance.