With Valentine's Day just around the corner, it is gifts galore all around. While both of us aren't much into Valentine gifting, I decided to do something different this year. I decided to gift myself a luxury skin care gift!
Over the last year I have had some skin issues cropping up. Normally, issues like acne are rare for me and when they do appear, they usually subside on their own without me doing too many experiments. This time around it was different. So I decided to gift myself a luxury skin care routine and see if that makes a difference.
My online hunt for luxury skin care products took me to Bryan and Candy, New York. Bryan & Candy is a clean, vegan-friendly, powerful, and high-performing luxury bath & body care brand, with over 20 years of experience in the segment. Their focus on skin care and dermatological care led me to explore their products.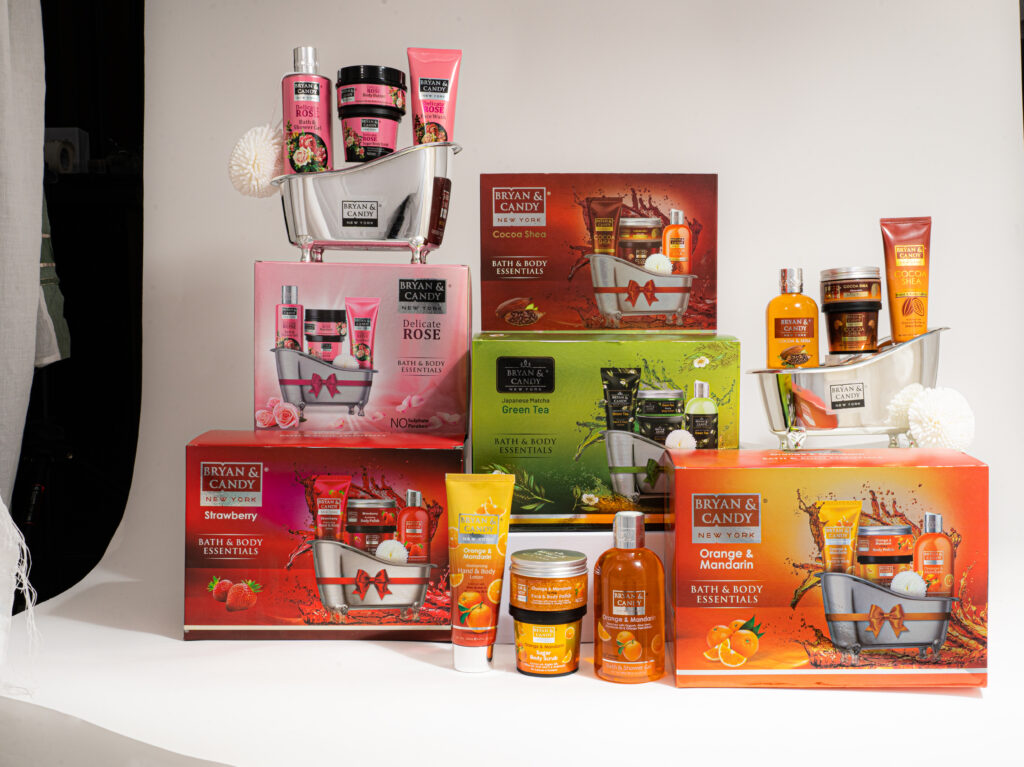 Bryan and Candy New York have a huge variety of skin care products on their website. The products include body care range, face care range, body mists and candles. They also have dedicated products for men and women with special combos available as well. The product formulation with essential oils and unique fruit extracts is also exciting. For eg: I saw a product range formulated with sandalwood and wild fig. There was another one with Orange and Mandarin.
I was surprised to see the amazing range of skin care formulated specially for men. The men's range also includes products like shampoos, skin repair serums, hair styling gel etc. I have already ordered one for the husband!
I eventually got their Delicate Rose – Bath tub Spa Kit for a complete Home Spa Experience for myself. The kit included Shower gel, hand and body lotion, sugar scrub and face wash. All their products are paraben free, sulphate free and suitable for all skin types.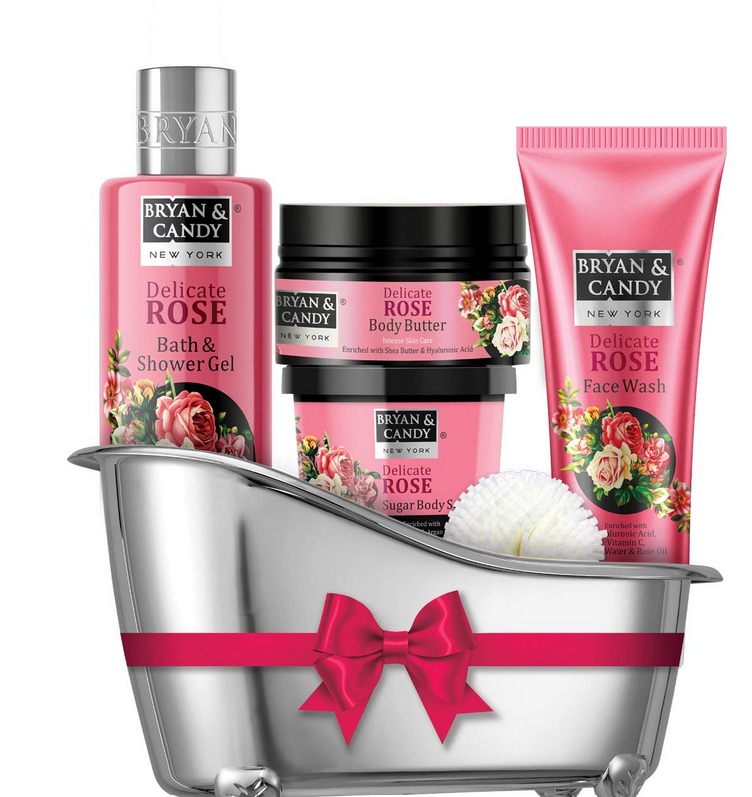 Look and Packaging
The product packaging is beautiful and esthetically done. The box is compact so it is ideal for gifting. The actual product combo is presented in a cute silver bathtub shaped holder and secured with plastic packaging. For future carry comfort, the product is packed in a satin cloth bag as well. The silver bathtub can be used as a container to hold the products in your shower area. The material is coercion proof so it won't be affected by the moisture or dampness and continues to look stylish for long.
Free Loofah
There is a small but sturdy loofah that comes with this pack, which means you can start using the product like shower gel right away. It is also perfect for travelling and is smooth as compared to a synthetic loofah.
Body Butter
With Pune experiencing a really chilly winter, this product came just in time. Enriched with Shea butter and Hyaluronic Acid, this body butter by Bryan and Candy is true to its promise. The body butter is fast absorbent and has a mild fragrance. I loved the smooth texture of it and the way it made my skin feel. There is a rich softness that I could experience just after a couple of applications.
Shower Gel
The shower gel is smooth and infused with Aloe Vera and essential oils. It is almost odorless, lathers up well and leaves the skin smooth and soft to touch. I applied the body butter later and the skin felt soft and fragrant long after.
Body Scrub
I used the sugar body scrub by Bryan and Candy and loved it. It does not feel rough or dry when applied and the feel is that of a gentle cleanse. I had never tried a sugar body scrub before so it was a new experience for me. The body scrub is fragrant.
I am yet to use the Face wash, but overall my experience with the products has been good. I have loved my Valentine combo and am itching to try others. There are nearly 100+ gifting combos and I am sure each one will find the right combo for themselves or their loved ones.