All those who know me well, know that I am not big on make-up and trends, however, happy skin is what I love and work towards. All my life I have had skin that never bothered me. It wasn't too oily, it didn't break, acnes were rare, etc. You get the idea. So basically I never fussed over my skin and nor did my skin bother me!
Now that I am nearing 40, yeah well 40 is the new 20 so I don't mind announcing it to the world!
Coming back, so as I am nearing 40 I realized my skin was acting up! I had acne, it was dry. Frankly, it didn't feel lovely. This was the warning bell for me and I promptly started an Amazon search for the best skin products. Sadly, by the end of two hours, I was simply as confused and clueless as ever.
This is when I came across I am Love, a skin nourishment brand. They have a host of supplements that help improve the skin. They derive from the ancient wisdom that a healthy mind and body begins with healthy eating. According to their philosophy, they focus on providing nutrients to the body instead of topical solutions that only work on the resultant problem and do not attack the root cause.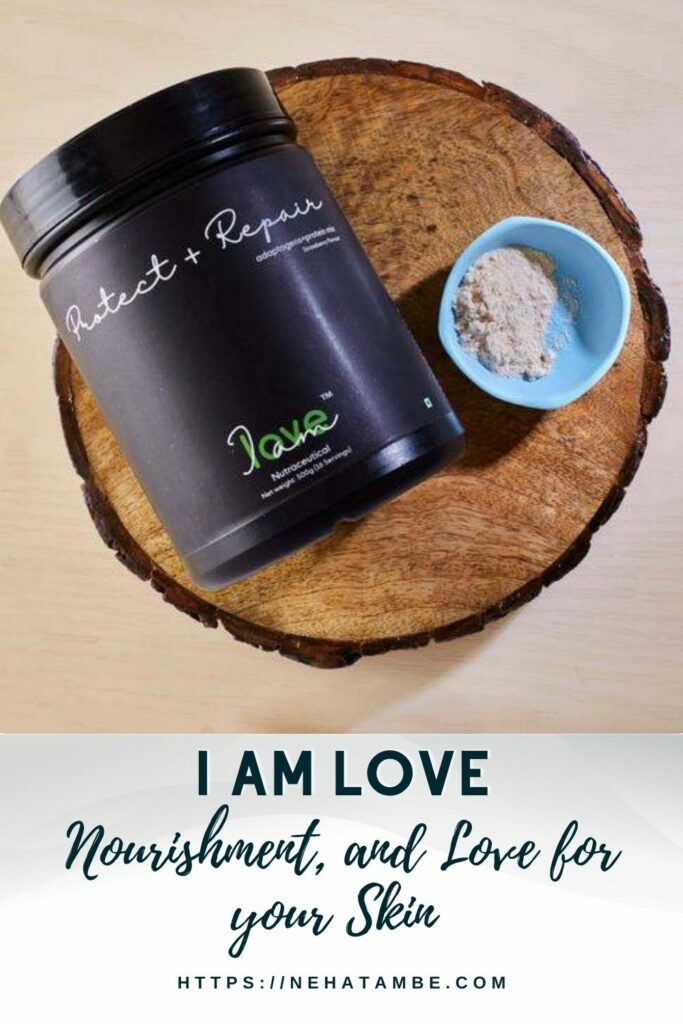 So instead of focusing on a skin cream that will hide acne, this brand looks to identify the reason for acne and attack it with nourishment. I found the logic pretty solid as I have an example in my house.
My grandmom has beautiful skin. Never ever in my whole life have I seen her apply anything on her skin other than a mix of cream and haldi and that too in winters. However, she is pretty particular about the food she eats and that might be the secret to her beautiful skin.
Another good thing that I liked about the brand was that they use natural products. They are backed by solid research, are free of preservatives, and are completely vegan. The products are reviewed by FSSAI and are made in India. The products have not been tested on animals, so that is another plus. The ingredients used in the manufacturing of these products are sourced from India, Germany, Belgium, and Ireland.
The website has a lot of information and helpful blog posts that can help a new user decide better. As these are supplements a person is bound to be more careful about what they consume than what they apply. So such helpful information will make the decision-making easier.
In today's digitized world when most of the products are available online, how could 'I am Love' be any different! It is available on their website. The only thing I didn't like is that the products are a bit pricey, especially if I am considering trying it for the first time. My suggestion would be that the brand comes up with smaller trial packs for people to try the product before they commit to buying and using the products for a longer duration.