---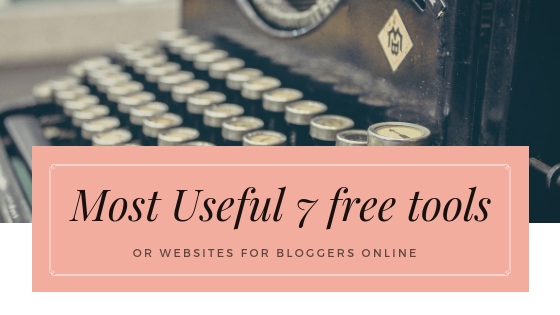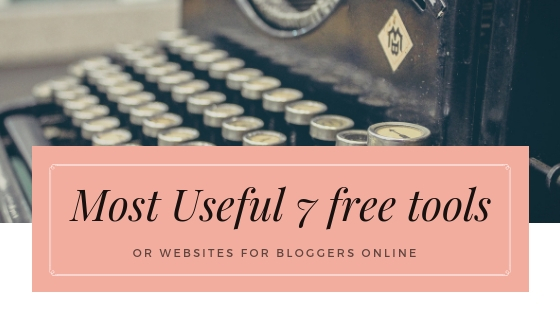 As a blogger just a few engaging pieces of content may not be enough to improve your stats. You may have to count on few tools and websites to drive more traffic, create attractive contents easily, understand competitors, make successful marketing programs and generate a better revenue.
From my experience of 4 years in parenting blogging, here are the top 7 Must use, easy-to-use, free online tools or websites for bloggers. These are mainly for multimedia and stats. I myself use them nearly 5 days a week.
7 Must Use Free Online Tools for Bloggers
Pixabay.com
Many bloggers are aware of it but if you are a new blogger, Pixabay is a royalty-free (sometimes with terms) image stock website. Not many Indian models/faces but still the best source for HD and amazing free images.
Canva.com
This is a must to learn for basic graphic design skills, be it your post's featured image, infographics, small artwork, all can be done in just a few minutes on Canva. It's so easy that even my 8 years old son enjoys it and makes graphics work all by himself. Very much recommended for social media marketing.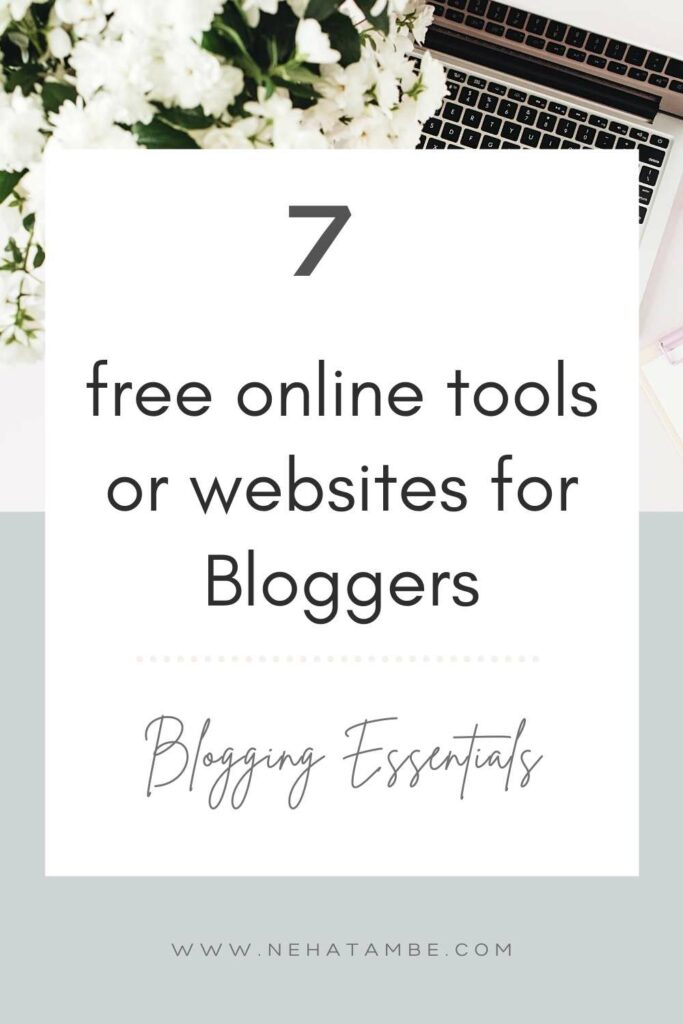 SerpStat
Though these don't reflect exact stats, this website will help you give some insight on competitors etc. It will help you know Trust flow, backlinks, keyword status, top ranking keywords, money-making keywords etc.
Google Analytics and Webmaster
These are not just useful but MUST tools for your blog. Most importantly they will warn you of any harmful things like bad backlinks, balance of backlinks, traffic, sitemap, user heat maps, and geographic traffic distribution. Recently they stopped supporting plugins, so you have to configure it by coding.
Beetly
Shorten your links while sharing on Social media. Beetly gives good information on how many times it was clicked etc. For some reasons, I find it better than goo.gl
Scoompa
This is an android app not a website. Easiest tool to make videos, though it is made for personal videos, this one is suitable for your video posts, You can make videos from images. Just like If I wanted to make a video post of this text post, I could take beautiful pictures from Pixabay, Edit the images to perfect size n resolution on Canva, Import them to Google drive from there->Scoompa and make a short slideshow like video. They provide music too but I would recommend to use royalty-free music searching on Google or use Youtube's own library. (Be careful with copyrighted material)
Buzzsumo
BuzzSumo is a useful tool for bloggers and content marketers. It helps you in monitoring and research purposes. There is a search box where you need to put the topic or URL and a selection of worth social media sharing contents will pop up to cater to your content marketing needs. Not only you can get a fair idea about which contents are working good on social media and which are not but with site comparison you can also dive into the productive angles of your peers and top performing blogs or programs.
Bonus! Veed.io
Veed.io is a new online video editing tool that is extremely simple to use and can help you create videos, add effects, subtitles and more. Another wonderful aspect of this video editor is that you can create video's for various channels simultaneously. Simply select the medium when you wish to publish the video and the aspect ratio is managed by the software, even after you are done with creating the video! They also offer translation option, which I still need to try but overall the tool looks like a great addition to a bloggers toolkit.
Keeping up with the top ranking contents using the above tools may help you reap the benefits of your endeavors. These tools are simple but effective in adding traffic to your blog and helping you find oodles of productive contents for a successful marketing.
Author Bio,
Sapana is an IT Engineer, WAHM to 2 boys, A Blogger. She likes to share tips on parenting, weight loss diet, and to list unique baby names. You can see her blog here