Diwali is a time for fun and frolic. Children have holidays and there is a mood of happiness, joy and change in the air! Everything gets exciting and this is the perfect time to involve kids in some festive activities that will not only keep them engaged but will also teach them a thing or two.
Fun with creativity
Creativity can be relaxing and fun. Diwali is a festival of lights, so rope your kids in to create some beautiful decorative diyas, figure out the best way to decorate your house with lights or come up with a creative Diwali lantern!
In Maharashtra there is a tradition of building mud forts during Diwali. Making 'Killa' as it is called in Marathi is a popular group activity among children. It is a great way to channel your creativity as children design a fort and come up with concepts like tunnels, gufha, water tank, fortification etc. Many a time's children even create a small village scene at the foot of the 'killa'. There are small mud figuring available in the market to decorate the fort.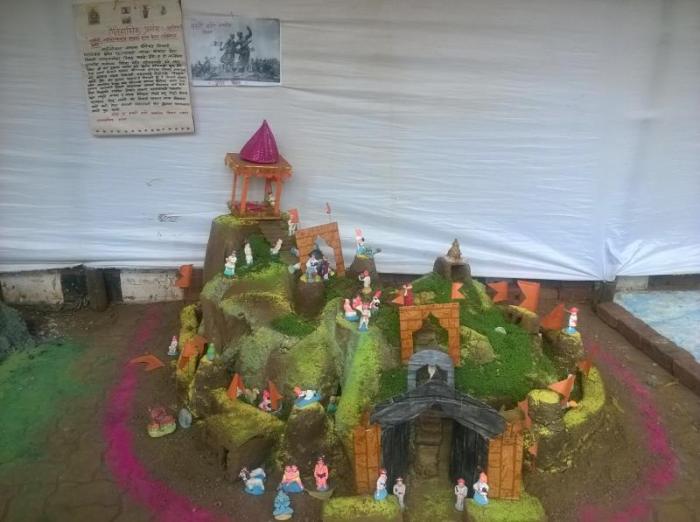 Use the power of technology. There are dozens of videos and sites that offer creative ideas to decorate your home.
Fun activities you can do with your children
Draw rangoli
Paint Diyas
Build mud forts
Enact a play around the story of Diwali
Create a scrapbook on ' How we spent our Diwali vacation'
Shopping and Exhibition hopping
Festival times are exhibition times in Pune. We take our kids to various exhibitions for them to see the artisans behind the finished products, and appreciate and understand the creativity involved in it. Apart from this we do shop for clothes and splurge on street shopping!
Some exhibition ideas to scout for in your locality
Exhibition of forts created by various groups in Sambhaji Park, Pune
Exhibition of household products and other useful items
Exhibition of show items, self help group products and other gifting items
Exhibition and sale of Diwali special snacks and other items like 'uptan', mehendi, etc.
Donation drives of various organizations.
Making snacks
We make some snacks at home, just so that kids are involved in the process and understand the hard work that goes into it. I believe cooking is a science. Children see and understand things like measurements, what taste works well with which produce and how items react to heat or cold. We make a few traditional snacks and a few fusion ones which are easy and interesting for kids to make.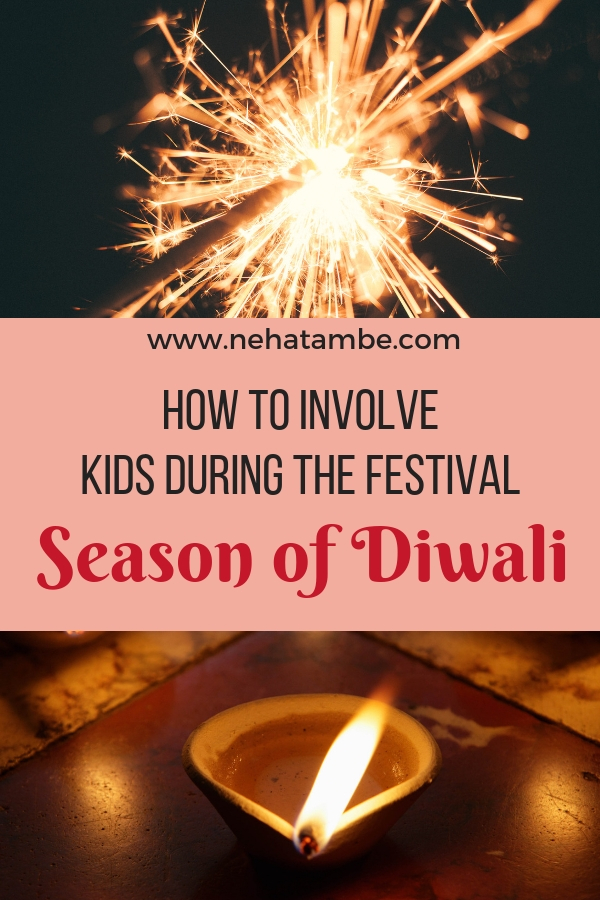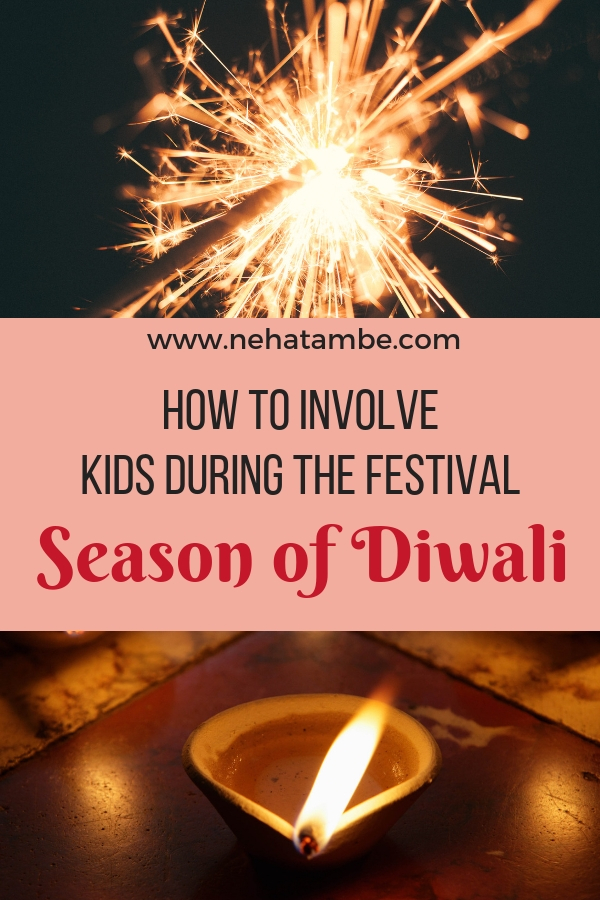 Best out of waste
Diwali means cleaning time in many of the homes. We too choose Diwali vacations as a time to indulge in some cleaning. Instead of throwing off things we make different sections of the waste. Things that can be reused are kept aside for creating some best out of waste projects. Things that can be donated are labeled and donated to an NGO and things that need to be thrown are packed separately and added into relevant bins for recycling. This is a great activity as children– learn empathy, they learn to reuse and recycle; all while cleaning the house!
Music Festivals
Come Diwali and the music connoisseurs of Pune are in for a treat. 'Diwali Pahat' or Diwali morning music sessions as it can be translated into are a common fixture in the cultural calendar of Pune. Most of the popular lawns or cultural hubs host at least one 'Diwali Pahat' Till date my children were too young to understand and appreciate classical music, but I hope to take them this year for them to be exposed to a different aspect of the festival.
These are some fun and creative ways to involve kids during the festive season and have some fun! Do share your ideas on how you plan to engage your children during festival celebrations.
Apart from these, a few of us creative mom's have come together to bring to you some interesting ideas. Do check this video out.