Positive parenting is a philosophy of using strategies that reinforce parent-child relationships and foster discipline, empathy, and confidence during their vital brain development phases. Although the topic has gained much traction recently, few parents know how to implement the philosophy in their daily life and bring desired results.
7 Tips and Techniques to ace Positive Parenting
Go for the reason and fix it.
Since there's always a reason behind your child's every move, the job of a parent practising positive parenting tips is to decipher the exact motive behind every trouble they make and to take reasonable measures to avoid them from happening again.
Just imagine, your kid starts a pillow fight with you at the very moment you're about to attend a meeting from home, only to draw your attention towards her. What you can do is next time you have to sit for a meeting, you could proactively involve in some fun-time with your child before your scheduled meeting. Now your child would be much more receptive when you ask her to do a drawing or some activity that keeps her occupied until the meeting finishes.
Consistency is the key.
Being consistent with positive parenting is all about applying the same set of rules over time while doing what you tell your kids, like the consequence of crossing the limits. You should give your kid a head up and clearly and concisely explain what could happen if he/she is to do something you ask him/her not to do. And when the time comes, you should be ready to impose the same consequence you explained earlier.
Build a solid emotional connection.
Though punishments may suppress the problem in the short term, it pushes your kids away from you and creates a negative attitude towards parents. But having some distractions free bonding time with your kid every day helps them be more open with you, and most of all, it can help you win their trust and respect. With trust and respect in place, you can easily influence them by correcting and developing their attitudes and behaviours.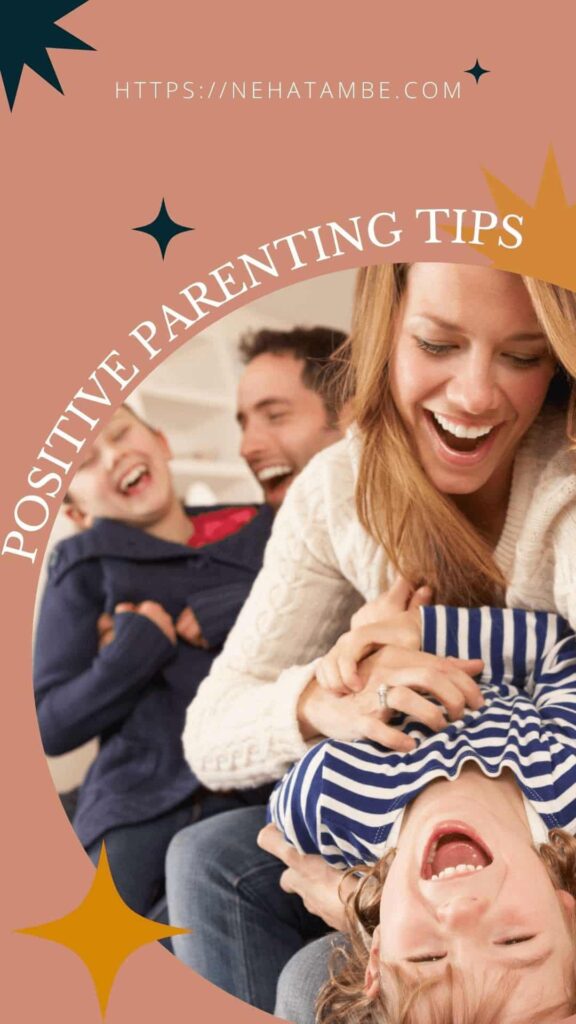 Master the art of saying YES.
Saying 'NO' to annoying and silly requests the children make is often the easiest and simplest thing parents do. But the problem in saying no is it makes you dismissive in the child's mind and creates resistance, so naturally, they push back harder. But saying 'yes' instead of 'no' to the same situation can make kids feel you're on their side and accept your opinion. For instance, if your kid asks for some unhealthy snack, you can still say 'yes, but..' and explain the consequence of consuming such junk food. This can discourage kids from making bad choices and improve their decision-making skills.
Give yourself a time-out.
When you're tired of attending all your tasks at the office or after doing the entire house all by yourself, encountering anything annoying will surely make you angry in no time. However, as a parent following positive parenting tenets, you need to take all precautions to not dump your day's frustration on your child. Instead, as the parent, you should identify what triggers your anger most of the time, and when you see it happening, you should immediately step away from it and calm yourself down. Once you are at your peace, figure out the correct course of action.
Discipline without punishments.
The most significant difference in positive parenting over traditional methods is its focus on teaching good behaviours rather than punishing the bad ones. Punishing your kids may feel like the easiest thing to do, but it creates a distance between you and the child. As researches point out, the damage it makes to a kid's brain development can also result in long-term consequences. So giving your kid a time-out and explaining the consequences of their choices always work best for both of you.
Be the person you want them to be.
It is intrinsic for kids to watch and learn from others, especially you, as their primary associates and as the person they spend most of their time with. Your attitudes and behaviours can significantly affect their personal development. Being rude, losing temper quickly, or lying can make kids feel that's the right thing to do. Conversely, being empathic, truthful, and calm can create a positive atmosphere for kids to grow in.
Be patient.
All the tips and tricks we discussed so far involve a great deal of emotional discipline, time, and effort to make them effective. Adopting the positive parenting approach to your life should not be about getting fast results. Instead, it should be about making a long-lasting impact on a child's character development, and to harness the results, you may have to wait for weeks, if not months, because children need time to learn from experience.