Adoption in India is becoming more acceptable. Earlier there were preconceived notions about the process and that deterred many from choosing to adopt. However, now with better information, awareness and openness among families, adoption is not a taboo in India.
A substantial number of families are registering for adoption in India and this is not just because of infertility and the costs involved in it. There is a growing trend of families with biological children adopting a child too.
Even in the pandemic there were 3142 in-country adoptions and 417 inter-country adoptions.
However, there are a lot of beliefs or wrong notions in India pertaining to adoption. I am sure most of you must have received a forward about some child who needs to be adopted as his/her parents have died because of COVID. As a concerned human, you might have shared it in other groups as well. However THIS IS NOT THE RIGHT WAY TO GO ABOUT ADOPTION.
Laws for Adoption in India
All adoptions in India are handled by the nodal agency CARA (Central Adoption Resource Authority)
The legal aspects of adoption are regulated in India under two major regulations. There are a few regulations set by the Adoption Regulations 2017, which are in accordance with Juvenile Justice Act 2015, issued by the Ministry of Women and Child Development.
The prospective parents must be physically, mentally and emotionally stable.
A single female or male can adopt, irrespective of their marital status, however a male is not eligible to adopt a girl child.
A couple with a minimum two years of stable marital relationship is eligible to adopt.
Couples with three or more children are not eligible for adoption except in case of special needs children, "hard to place children", relative adoption or step-parent adoption.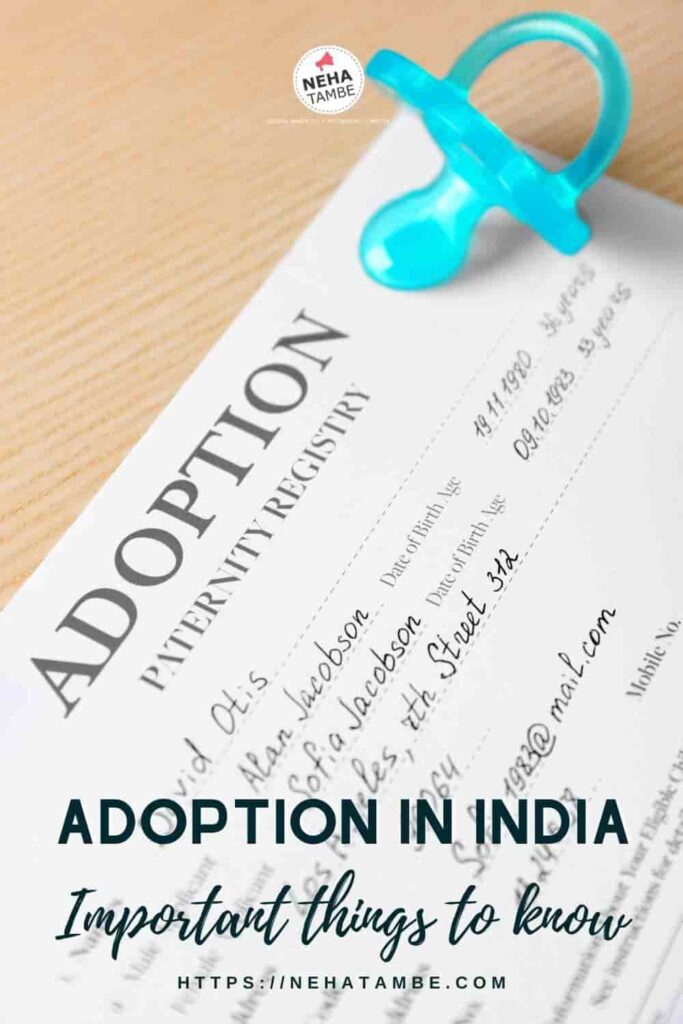 The process for adoption is pretty streamlined and not like it is shown in movies or serials. Instead of listening to others, if you are thinking of adopting in India, do talk to adoption agencies to get the correct information. Do not fall for sob stories as you might end up following an illegal route to adoption. This is not just dangerous but can be emotionally taxing for both you and the child.
Apart from the legal aspects, it is important to understand your family's readiness before going ahead with adoption.
Are you ready to adopt? Self Reflect before you act
Adopting a child is not a charity but an important and serious responsibility. Consider sensitizing the family members about the matter and ensure that all of you are on the same page, before making this decision.
Talk to a counsellor if needed and try and understand the possible emotional support that the child might need from you and your family.
Adopt a child only when you are financially and emotionally ready to take on the responsibility.
This post is written for information purpose. I have conducted research from my end before writing this post, however before making any decision it is important to talk to an expert like a social worker from an adoption agency or visit the CARA website for more information.