India is a land that is crazy about movies. Some go to watch and fall in love, some to nurse their broken heart, while a few others to snatch some private moments with their near and dear ones. The whole movie experience has definitely undergone a sea change over the years. Here I am sharing my experiences as a child and as a parent.
Movies Kal
Movies have a special place in my life, because my dad was a movie buff. Watching movies was a way to relax and bond with him. My mom shares stories of how as a young couple they went to movies every week – the best part was both of them didn't understand Hindi much as they were schooled in Karnataka in the 70's!
Later on, I have memories of having a movie afternoon with all the society children in vacation. We were one of the few homes with a VCP and a dad who was always on the lookout for great children's movies. My friends were super excited about watching movies at my place as most of the time dad got English kids movies, which hardly released in India at that time.
Later on we got cable connection. Mom and my sister weren't the kinds who would watch a picture come what may. So dad found it absolutely reasonable to wake me up at weird hours, just so that I catch the right one! Many times he worked night shifts, so after coming back if he couldn't sleep he would be surfing the limited channels that we had and if he found a good movie, he would wake me up and give me a quick download to get me up to speed! School night be damned- or rather another benefit of having an afternoon school.  If mom woke up he knew he was in trouble, but that didn't stop him from waking me.
I secretly loved those night movies. We watched movies irrespective of the language they were made in! We had discussions about cinematography, plot and what not- all this when I was barely 12. I watched some legendary movies with him- albeit incomplete as I would fall asleep before the movie was over, but those are some of the fabulous memories that I have.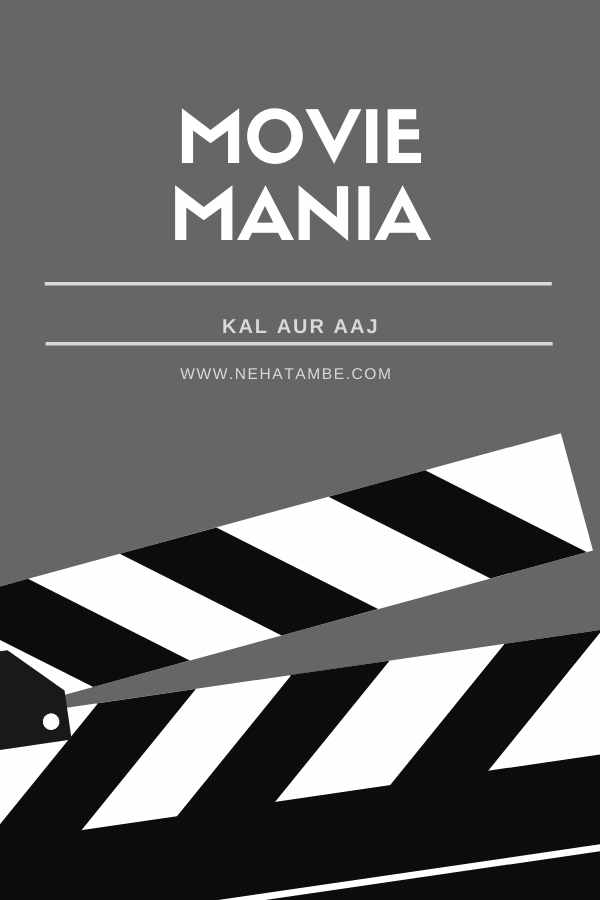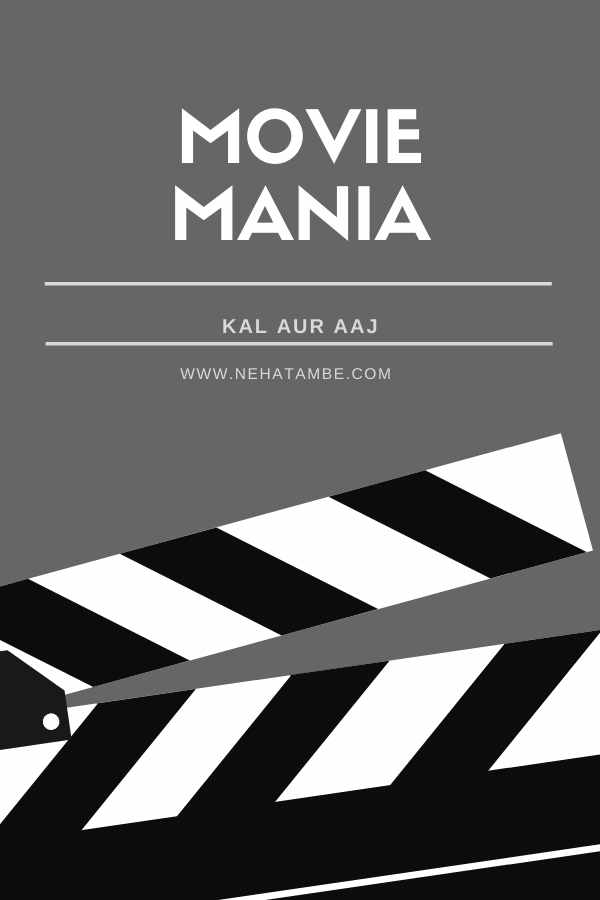 Movies Aaj
I don't see the anticipation of waiting for a movie in my kids. There is so much content available and that too on-demand they are actually spoilt for choices. We have a rule of movie weekend nowadays and I try and find good movies to suggest but I guess the whole experience isn't the same. They aren't that clued into it- maybe they are not seeing something unique or something that they can brag about!
The current crop of movies that are so-called 'blockbusters' is hardly worth a watch for children. It has the same done to death with formula or if the content is good the language and the presentation might be too bold for their age. There is a tight rope to walk. The whole larger than life silver screen with dialogues that are catchy but extremely lame and songs that are peppy but make no sense and border on vulgarity is a recipe for disaster. I am not saying the earlier crop of pictures were fabulous, it is just that there was no pressure about watching the latest one. Today, my daughter gets upset if she can't discuss the latest pictures and actors with her friends as we don't watch all of them. When I was a kid, that hardly mattered. Everyone's knowledge was limited to what DD showed and the cable entered our lives much later.
We have recently started watching classics and all the family members seem to bond well over that. I wish to have similar conversations that I had; with my children, just waiting for that time to come. As the kids have been enjoying classics I don't think that day is too far off.
I am taking my blog to the next level with blogchatter's #MyFriendAlexa