Thinking of a trip to Hong Kong? Read this guest post from a seasoned traveller and plan the perfect trip with your children this holiday season.
Why Hong Kong ?
The place has it all — be it pizzazz, theme parks or shopping.
The place is very safe, but still it's a good idea to be vigilant towards your child.
Make sure to keep the address and pohine number of the hotel / personal number in the child's pocket at all times.
Also, give some money to the child, in case he is lost he can try to call you.
So let's plan your trip.
Visa
The visa system initially was very easy, and you could get it on arrival.
However now, additionally you have to register yourself( and all those going) on a website.( please talk to your travel agent)
Print a hard copy as it would be required at the time of check in.
And, when you land in Hong Kong, this paper will be checked again.
You will still be getting visa on arrival but only if you possess that paper.
Transportation in HongKong
Hong Kong has a lot of road traffic so be prepared to spend time on road!
Taxi
Hong Kong is infamous for having the rudest taxi drivers. It's very hard to get a taxi, you will have to wait a bit. Also most taxi drivers do not know English, get the destination address written in Chinese by your hotel and show to the cabbie
Subway
They also have an incredible metro or subway system. It's called MTR there. It takes minutes to reach places by MTR, when it could take looong by taxi
Ferry
This is another very efficient and very cost effective means of transportation specially if you need to go from Kowloon to Hong Kong Island. The routes are limited but it's fun to ride on this heritage of past and Star Ferry is a justified must do if only to see the fabulous views of the harbour and skyline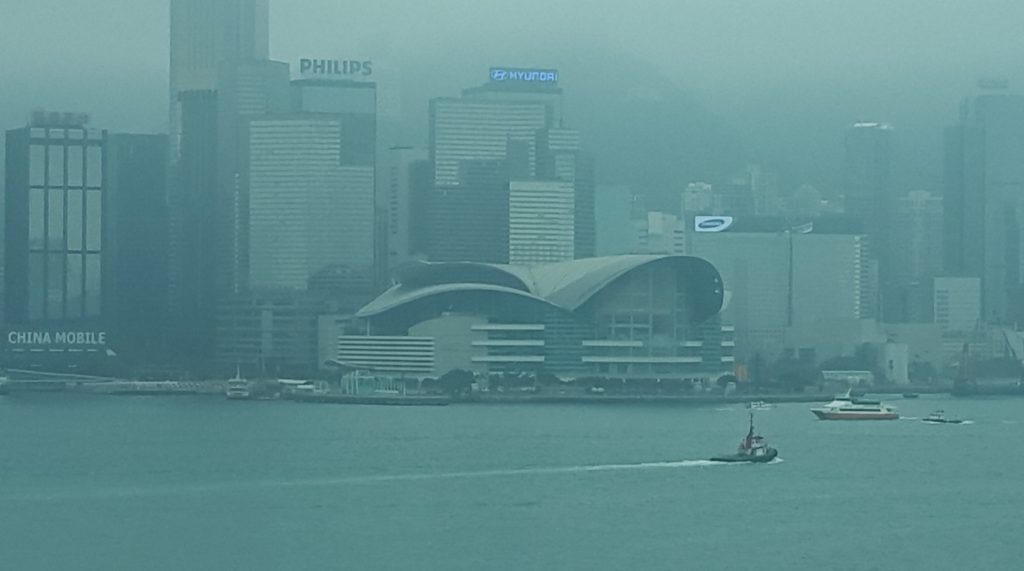 About Hong Kong
Hong Kong is an island surrounded by more islands.
The main ones are:
Hong Kong
Kowloon
Lantau Island.
During the  British rule, the rich would stay in Hong Kong and all the workers, Chinese people would stay in Kowloon. Tsim Sha  Tsui is teh name of the district.
Currency is HK$ and that equals 8.17 INR
Things To Do with Children
As it's a trip with kids, we will focus on what the kids may enjoy more 🙂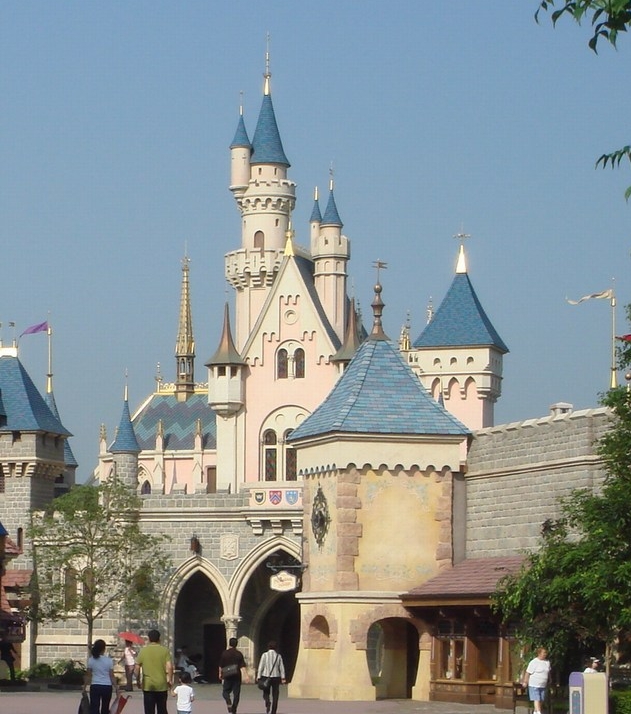 Disney Land – well this is the first thing that you would have in mind when hosting H.K with kids.
This Disney is perhaps the smallest one, and you can complete the whole thing in a day.
It's a little far from the city, but the metro ride doesn't make it seem very long.
The rides are good and you should definitely try these rides:
( height and age restrictions are there)
It's A Small World
Space Mountain
Big Grizzly Mountain
Iron Man Experience
Dumbo Riide ( for small kids)
The food is however horrible – both in terms of taste and money( too expensive!!!).  You are not allowed to carry any food, so be well fed and just  buy chocolates from inside  if hungry.
The Peak – it's the top most point of Hong Kong & not to be missed at all. You will have to take a cab / train to the peak area. From there here, you will be buying the tram tickets to The Peak!
The Peak is also called as The Victoria Peak.
Once you are up there, enjoy the breathtaking views of the city.
We went at night, but I think day time would be better.
Enjoy Madame Tussaud's and then have a good meal right up on the peak.
There is a huge queue for going down, but it's fun too. You can take a cab but that would cost a lot of money and you would miss the tram fun!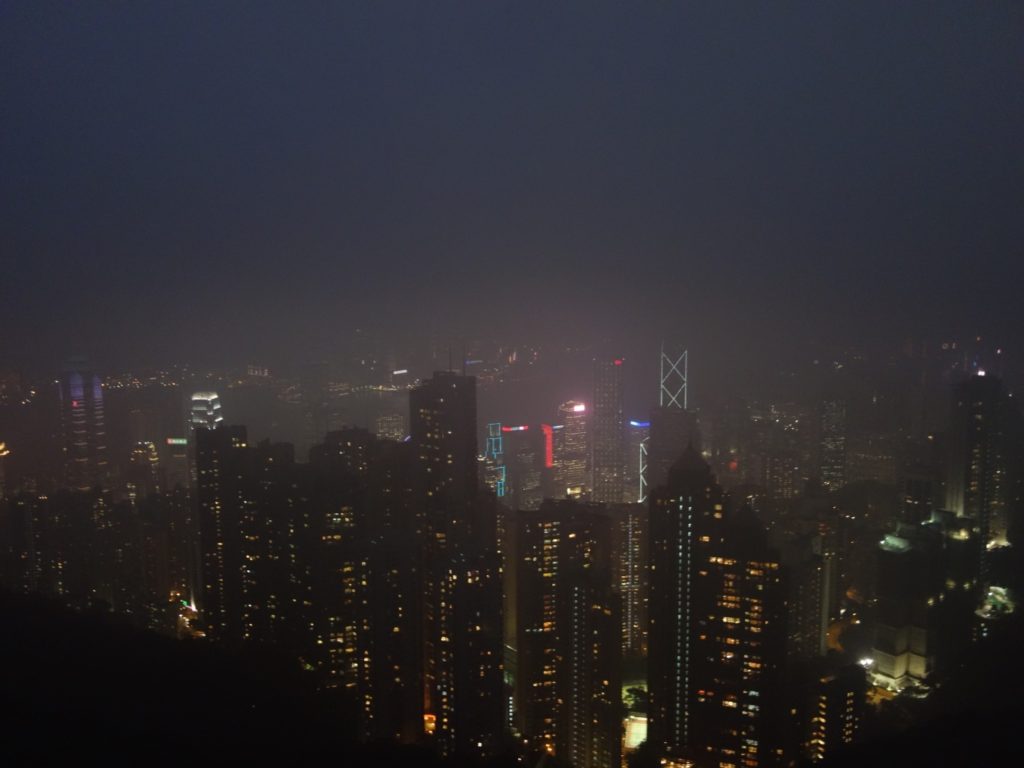 Ocean Park – is another theme park in H.K. Once again you can either take a cab or go via MTR.
I haven't visited this one but it has a zoo, aquarium and lot of rides. Rides are water based and non water based.
Nathan Road – this place is the shopping street of Hong Kong. It's very busy and touristy. Lost of malls and shopping complexes. This is in the Tsim Tsa Shui area.
Lost of food outlets and you can find Indian restaurants as well.
Taxi way back to your hotel, would be a long wait though 😉
Times Square Mall – This is one of the biggest malls in Hong Kong. It's in the Causeway Bay area. It has all the good brands.
Sogo is a huge is a  Japanese department store which has it all. And , it's very pricey too.
Besides, you can find a lot of stores on the road.
You can also spot many street side vendors, selling shakes, Stole's, etc. ( Do negotiate)
Lantau Island – Although I have not been here yet, it a beautiful place and. The Big Buddha Statue and Ngong Ping cable car are one its main attractions. You can take a cab /bus or MTR.
Pro Tip
Carry at least 3 to 4 passports size photos of all those traveling.
Always have a pen in your travel bag.
Hong Kong in general is very expensive. So it would be a good idea to take some dry food items from home itself.  I took some chips, biscuits & chocolates, tea bags etc.
Carry a shawl/ shrug  with you it tends to get a little chilly in the evenings.
The taxi driver from airport is very expensive about 300 HK$
There are seven elevens everywhere and you can buy all the soft drinks, milk etc from there.
If you are looking for some beauty products, or medicines Watson's is your place.
Guest Blog by Zainab Raazi from SlimExpectations.com