Gayatri Gadre has started a series called #Tiniature that will run the whole of July! You write one tiny story everyday on Twitter. Though I joined in late, this is my entry for it. You can read what other's wrote by following the #Tiniature on Twitter.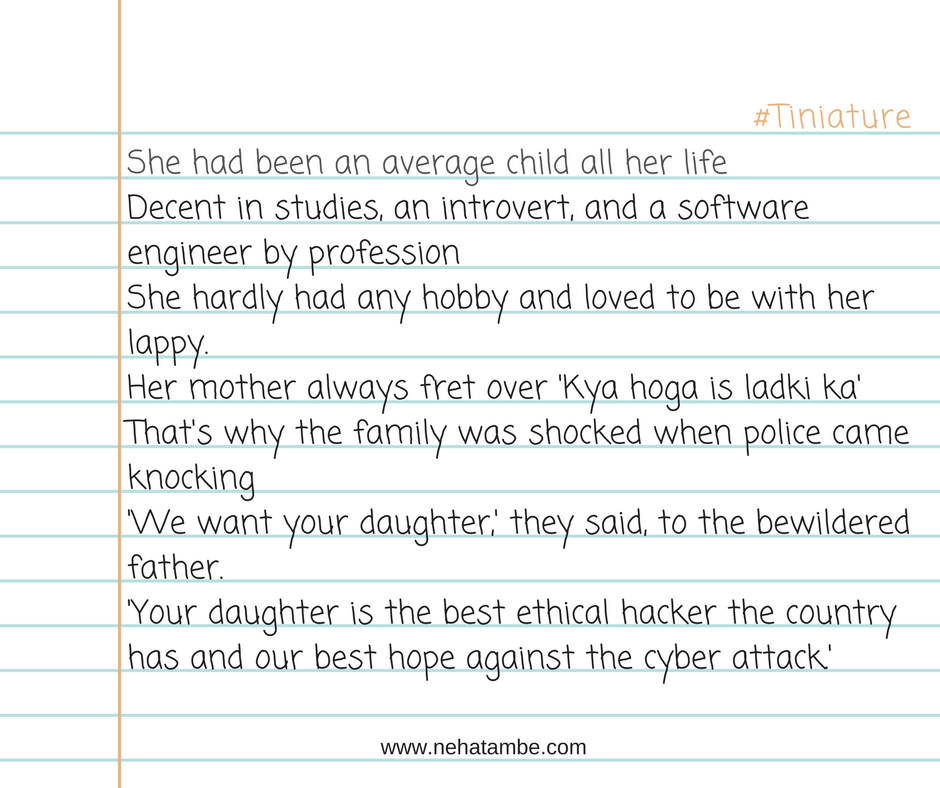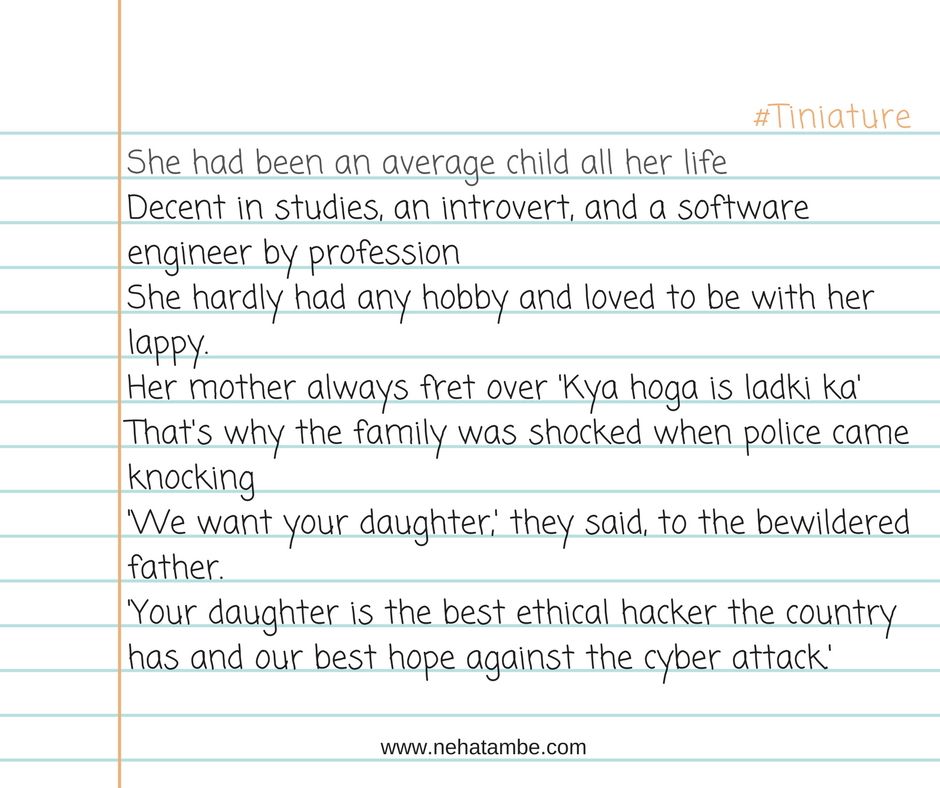 A tiny story about how the world just perceives what it sees and understands. There are many careers or interests that the larger public might not be aware of, however, that certainly doesn't mean that those avenues are any less.
Do you know anyone who has chosen a path less trodden?