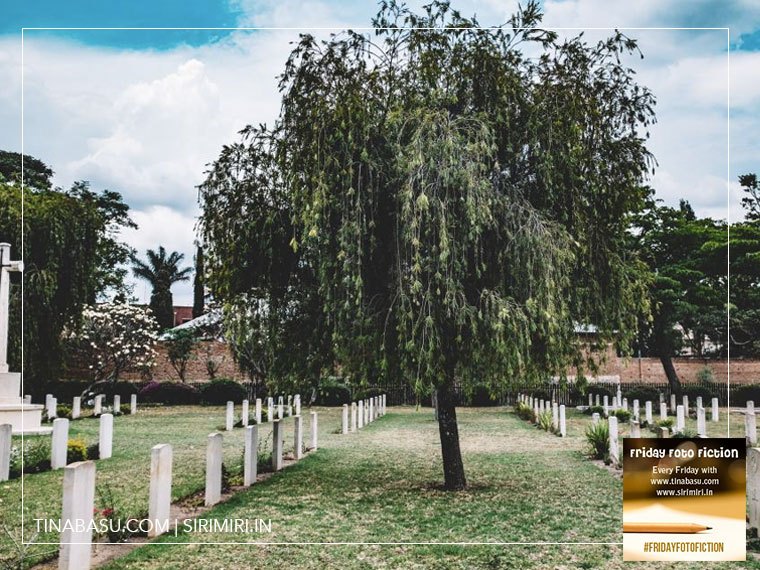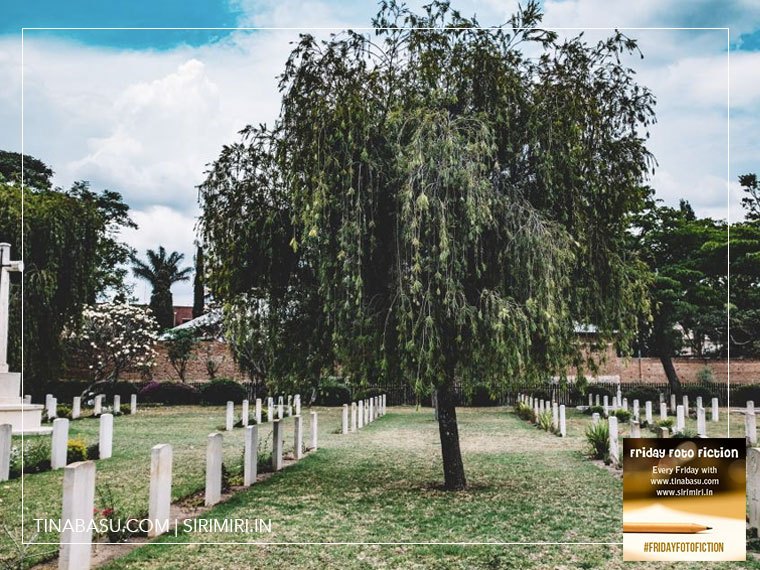 I am a weeping willow, standing in the middle of this cemetery.
A serene, and a beautiful place, with a violent past.
It used to be a thriving village here, before war came along,
This place became the epicenter of a fierce battle.
Bright young boys from different countries stood on both sides of the battlefield.
Lads who had no animosity nor could fully comprehend the reason for this chaos,
Sacrificed their life at the mantle of power struggle and regional supremacy.
Those who survived carried scars on body and mind
And those who died, got a burial far away from home
Not many visit here today,
Once in a while, someone comes tracing their family tree,
Proud that their family served in the World War II
I stand and wonder, given a chance
Would the dead exchange this pride for life?
A life that could have been…
I am taking part in the #FridayFotoFiction – Weekly Flash Fiction Writing Challenge hosted byTina and Mayuri
It has been some time since I participated in Friday Foto Fiction or wrote a micro-story. Something kept happening and I couldn't write a story, but this time when I saw the prompt a story popped, quiet suddenly! Even before my mind could decide, my heart was writing away this story.
Hope you enjoy it as much as I did writing it. This is something that I truly believe in and hope that those holding power realize the worth of a human life, and put enough emphasis on it than power.
Do you ever wonder, are wars worth it in the end? We lose so much! Good men, families, resources and identity! Shouldn't we be focusing on creating something that will better our lives than tear it down.
Do let me know your thoughts in the comments below.