Book Zoravar – Perfect entertainer for the movie buffs
Book Name – Zoravar
Author – Maharsh Shah
Publisher – Harper Collins
Price – 299/-
The book Zoravar is by the author's own admission "A love letter to the movies from its biggest fanboy, and there is nothing but worship and romance within me for the real matinee gods and geniuses mentioned in the story."
I am sure you have an inkling of what the book is about and how it is being narrated.
Zoravar Book Blurb
Sikh. Pashtun. Thuggee. Fraud. Movie Star. This is the story of Zoravar Cheema
1945, Lahore, India. Zoravar Cheema, sixteen and in love with the magic of the big screen, dreams of becoming a movie star. By the time the turbulent events of 1947 roll out, he has an important decision to make.
My review of the book Zoravar
The book has all the right ingredients for a movie buff to fall in love with this book. The story is basically about a boy from the remote village of India who dreams of becoming a movie star and will do whatever it takes to achieve this.
The book spans over 30 years and shows the rise of Zoravar from a dreamy 16 year old to a popular movie star at the zenith of his stardom. As a true blue saga based on Bollywood it has its share of twists and turns to keep the reader engaged.
The book has a lot of Bollywood facts and gossip which will be loved by movie buffs. As I was reading the book I could imagine my dad reading it and loving it. So the author has done complete justice to building the aura and adding a dollop of real life gossip and facts with fiction.
It is a quick read, and the narration is crisp. It remains a page turner till the end. The book is well edited and the books cover is beautiful. It kind of sets the tone for what to expect. The situations and the story is replete with instances from the Bollywood of bygone era, making the read more relevant.
While the book ends in a cliff hanger I am not really sure what will the second installment be. I would have loved closure on some of the loose ends in the current book.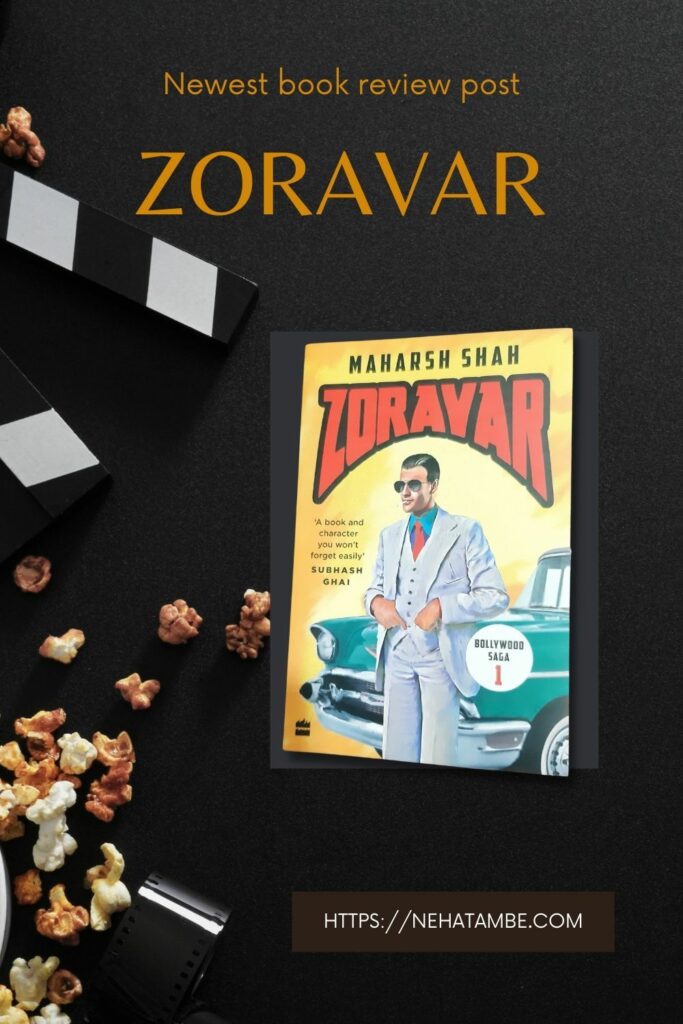 About Maharsh Shah – the Author
Maharsh Shah has worked extensively with major movie studios as pat of their creative development and commissioning teams. He has been involved in the development and production of various mainstream Hindi feature films apart from writing columns about pop culture and movie trivia in leading newspapers. This is his first book.
My ratings – 4/5
This post is written as part of BlogchatterA2Z challenge and Book Chatter