'Mumma I am bored' have you heard this statement? If you are a mom I bet you know this way too well. With Diwali round the corner, it is time for vacation in this part of the world. As I went to drop my kids to the school and met up a few fellow parents, they all were frantically discussing one thing – the remedy for Mumma I am bored!
With vacations around the corners, moms are frantically finding ways to keep their kids engaged. People earlier said that as they have a single child, they need to do this extra effort, but I can assure you that's not the case! I have two kids and I regularly face this 'Mumma I am bored' googly! I have a firm resolve of not sending them to any vacation classes this time.
As kids'a I don't ever remember pestering my parents about being bored. No parent ever bothered much about their kids' boredom as well! The basic rules were set and then it was upto us ( me and my sister) what we do with our time. Things were pretty simple back then.
I am putting down a few things that I want my kids to do this vacation. This is more like finding a solution to their boredom while getting a few things done and dusted.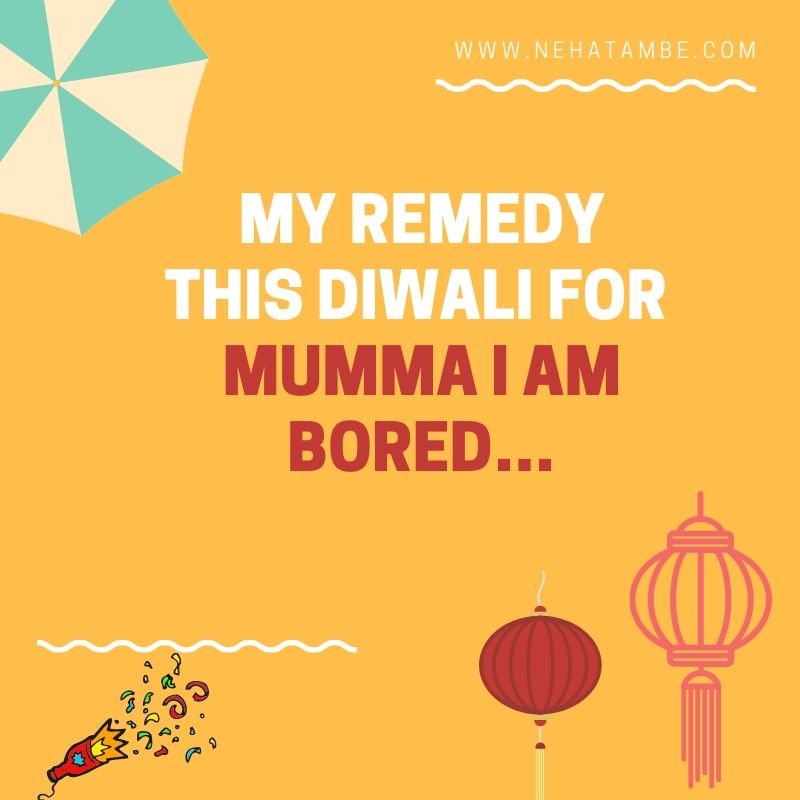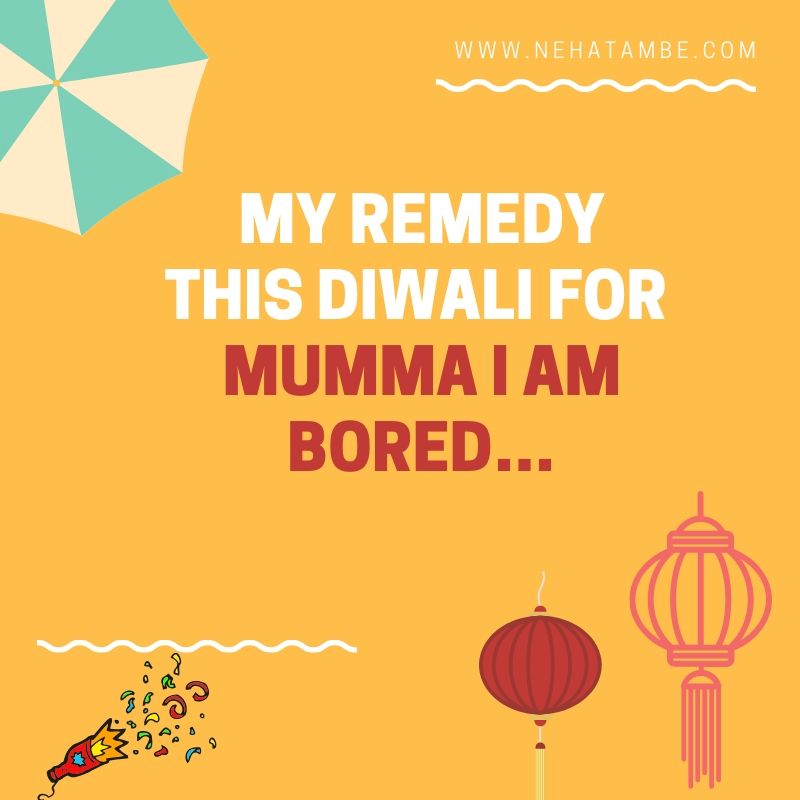 Diwali is a time for spring cleaning. For the last week, I have involved kids in spring cleaning, starting with their toys and clothes. The things that they don't need or things that don't fit have been sorted and we will be donating them this weekend. The whole cleaning business easily took care of 3 days!
Have a routine – Even with vacations, I am getting them to wake up early. A little later than the school timings, but early nonetheless. They have been given simple chores like watering plants and folding clothes that they need to do every day.
Time for outdoors – With rains playing spoilt sport here in Pune, there is hardly any sunshine in the past week. But now as the weather clears, they have been instructed to spend 2 hours outside every day! Sounds too much? Not exactly, if you try. They get their time in the sun and the essential physical activity time is taken care of.
Kids have one day when they will try their hand at baking. The daughter will be the head chef and kiddo 2 an important sidekick. I don't expect my kitchen to be clean that day, but it is their time to learn and mess.
Kids will be making the traditional 'killa' this time. Killa means fort and as kids, I remember making and decorating it. This time I have told kids to make one and they are pretty excited about it.
Reading time – We have curated a list of small books in English and regional languages. They would be reading these books and narrating stories to each other. This will help them improve their vocabulary and provide for some family entertainment sans the TV
Tripping– We are planning to go around Pune and see some interesting places that will give kids a glimpse of the city in terms of its historic and geographical importance.
This is my plan for the vacation and I think I am set. Now obviously blogging will take a backseat for the next few days, so see you on the other side. And do share in comments about how you engaged your kids this vacation.