Summer is a time for fun and relaxation in Pune. With hot weather outside, it is a fantastic time to be indoors and enjoy some juicy mangoes. With kids on vacation, however, travel is another option that can be explored. If you love traveling the way we do, you would enjoy these recommendations. Travel for some fun and get a break from the scorching heat. Searching for vacation ideas in India? Read on…
I am listing down a few locations that are easily connected from Pune and can make for a wonderful escape with family for a leisure holiday.
If you are in Pune, you might also be interested in reading about some picnic places within Pune that can be covered on a weekend.

6 Vacation Places in India to check out this summer –
Mysuru
There are flights, buses and trains to Bangalore. So Karnataka is well connected to Pune. You can visit Bangalore, check out popular attractions like Bannergatta National Park, musical fountain, Vishveswaraiya Science Museum etc. You can also relax in the lush greenery of Lalbaugh and Cubbon Park. Mysuru was the historic capital of Karnataka. It is also known as the cultural capital of Karnataka. Places to see in Mysuru are the Mysuru Palace of the erstwhile Wodeyar family, the Chamundeshwari temple, Mysuru Zoo and Brindavan Gardens.
Madikeri
Madikeri is in the beautiful hilly regions of Coorg. You can go to Madikeri via Bangalore or via Mangalore. If you love driving then that is a great option as well. Madikeri is a hill station that is known for its coffee plantations and rolling hills. At Madikeri take in the breathtaking views from Raja's seat, regale in the beautiful Abby Falls and keep an eye out for the wild life at Nagarhole National Park. If you go via Bangalore, then enroute do visit the Buddhist monastery ' Golden Temple ' in Coorg.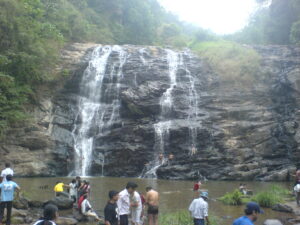 Ooty
Ooty is a well-known hill station that is extremely popular with all age groups. Visit the Ooty Botanical Garden, enjoy the ride on the Nilgiri toy train, and devour some homemade chocolates or take a walk at the Ooty Lake. If you have some time on hand, do explore the neighboring cousin Conoor. Equally breathtaking and mesmerizing natural beauty as Ooty, Conoor is a comparatively less crowded cousin of Ooty. Visit Sim's Park, Dolphin Nose, Doddabetta Peak. Don't forget to click some romantic clicks or family selfies in the tea gardens!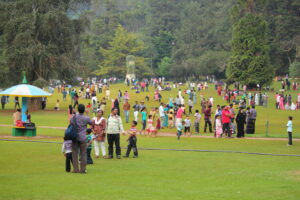 Kodaikanal
Kodaikanal is another hill station in Tamil Nadu. It has a lot of British influence and the charming country side feel does not escape you as you enter Kodaikanal. Kodaikanal offers amazing vistas and showcases the natural beauty in its full form. I remember when I had been to Kodaikanal in peak summer; we were being served warm water to drink in kodai as it was that cold! Coackers Walk, Pillar Rocks, Kodaikanal lake and Silver Cascade waterfall left me spell bound. I somehow believe that it is one hill station which hasn't been promoted well and if you visit Kodai, you will know why I say that!
Munnar
Tea Gardens in God's Own Country! As you head towards munnar, cooler climate and narrow roads welcome you. The roads are really difficult to drive in and it is amazing the way a skilled driver, keeps his cool and maneuvers the turns. Apart from the lush green tea gardens and the pleasant weather, if you wish to do some sightseeing, do not miss the Mattupetty Dam and Kundala Dam Lake. Have some fun discovering the joys of street shopping and eat some spicy murmurra and refreshing cucumbers on the way! If you have time then an Ayurvedic massage is highly recommended at Munnar.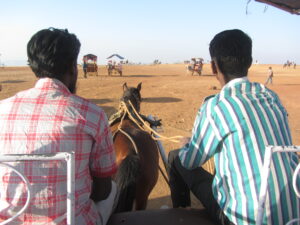 Mahabaleshwar/Panchgani
Closer home, one of the most loved destinations is Mahabaleshwar and Panchgani. Known for residential schools, quiet surrounding and Mapro Garden, Mahabaleshwar is a popular weekend getaway spot. It is also a perfect location for families looking to escape the summer heat. Do visit the table land, Venna lake, Parsi Point and Mapro Garden when in Mahabaleshwar and Panchgani. Don't forget to book a valley view hotel to get mesmerizing sun-rise and sunset views. A visit to Mapro Gardens is complete only when you order strawberry and cream or thick shakes.
Have you planned your summer vacation in India yet? Hope you enjoyed reading about these vacation destinations in India as much I loved writing about them. Think some more places should be added to it? Share away in the comments.
I am learning how to grow my blog with Neha from Bloggingmadeeasier.com.
In case if you are interested in joining for next batch – Join grow your blog challenge here