The moment a baby's arrival is announced, the entire family gears up to help the new parents. There are a lot of advises and conflicting views on every aspect. This at times can be overwhelming for the new parents-to-be. With busy work schedules, long waits at doctor's and multiples opinions on social channels it is difficult to find answers. Keeping this in mind, Cloudnine organized Pune's Biggest Pregnancy Fiesta.
Cloudnine, recently organized a Pregnancy Fiesta at their Kalyaninagar center in Pune. I went in expecting a typical session, but was in for a surprise. Along with a lot of interactive sessions with doctors, they also had some fun games for parents to be. All possible information about pregnancy and aftercare was available under one roof.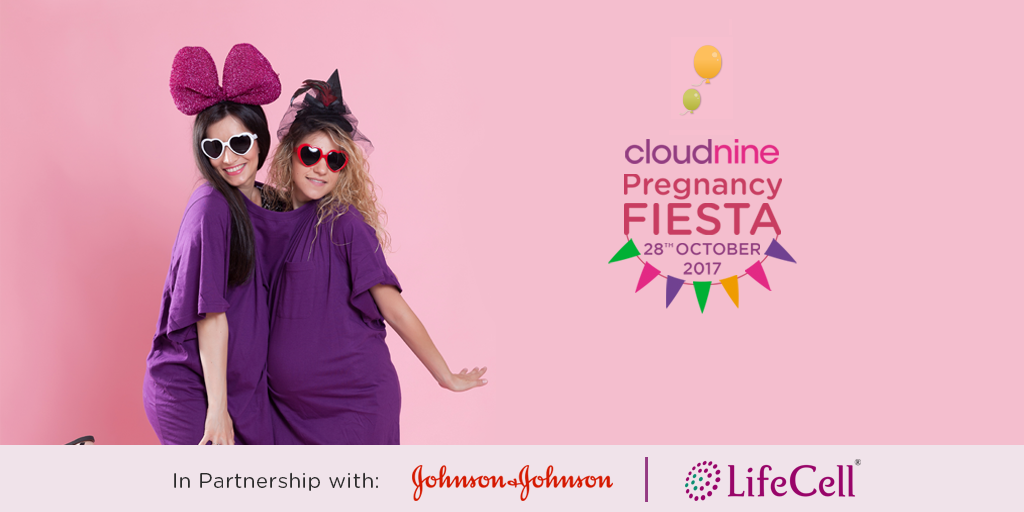 About CloudNine Hospitals
Cloudnine is India's leading chain of maternity hospitals where a baby is delivered every 30 minutes and more than 1000 babies are born in a month. Cloudnine hospitals believe that a child is life's greatest gift and pregnancy is one of the magical experiences that nature can offer.
Some facts that set Cloudnine apart
50,000 births across India
19 facilities in
6 cities – Bengaluru, Chennai, Gurugram, Pune, Mumbai and Chandigarh
Best care in maternity services
Comprehensive care in high-risk pregnancy care, gynecology, pediatrics, 24*7 neonatal care,fertility and foetal medicines.
Baby Ready Programs like Prenatal Workshop, an award winning Management of Baby Affairs program, Pre & Post natal Fitness & Nutrition Sessions, Lactation Counselling and Baby Shower
The #PunePregnancyFiesta organized by Cloudnine was a combination of fun and informative sessions by renowned doctors that helped bust a lot of myths around pregnancy. There were talks by doctors that focused on the whole journey of pregnancy.
What to expect when expecting – by Dr. Manjari Kulkarni
Dr. Manjari Kulkarni is a well-known gynecologist in Pune. She touched upon various symptoms and problems that a woman faces during her pregnancy and how they should be addressed. A few interesting and useful tips that she shared were
In the first trimester a woman might feel terribly nauseous, have acne, acidity or have no symptoms at all, both are normal and that unnecessary stress should not be placed on the symptoms. Staying hydrated and eating in small quantities should be followed.
Limit the intake of caffeine. One cup of coffee is fine, however it should not be dark coffee.
Gradual weight gain helps in reducing stretch marks. The skin is losing moisture, hence use good moisturizer or oil.
Follow a good exercise regime and keep yourself fit. Eat healthy diet, do light exercises all through the pregnancy and prepare yourself physically and mentally for labor. You need strength to push the baby.
We try for normal deliveries, however if due to whatever reasons the delivery is c-section, that should not be a cause for worry. A healthy baby and mother are most important.
Avoid sitting for long hours, walk as much as possible. If you have a sedentary work profile, take breaks and do some walking or light stretching
Next up was a session
Exercising when expecting – Dr. Archana Kankal
Dr. Archana gave a practical approach to pregnancy and exercising. She emphasized on the fact that pregnancy is a natural process hence the most important thing to do is be normal. In the first trimester, exercises which does not involve jumping or jogging can be done, if all things are normal. A few takeaways from her session
Walking is a form of exercise that one can do all through the pregnancy.
Exercising should be done consistently and regularly, don't exert yourself.
If all things are normal, then normal speed treadmill, cycling and swimming can be done
Safest time to exercise is the second trimester
Avoid standing for long hours as that leads to swelling in feet
If you are suffering from swelling in feet or varicose veins keep pillows under your feet while sleeping, exercise by keeping your feet at 45 degrees.
This was followed by an interesting session where the in-house nutritionist Shivani Bavalekar busted some myths about pregnancy and nutrition.
Myths revolving nutrition in pregnancy – Shivani Bavalekar
When a woman is pregnant she is asked to eat or avoid certain foods. It was another interesting session by Shivani Bavalekar, where she busted these common myths and explained the reasoning behind eating such foods. Myths like eating saffron daily or drinking coconut water daily will give baby a fair complexion were busted. She explained that as these foods helped in one way or the other to improve symptoms in first trimester, the myths got percolated. Eating saffron and drinking coconut water in moderation will certainly help in pregnancy but it has nothing to do with baby's complexion.
There were a few more sessions about Johnson&Johnson baby care range and Life Cell for Stem Cell preservation which gave a detailed account about the need of these services and how they will help the new born and their family.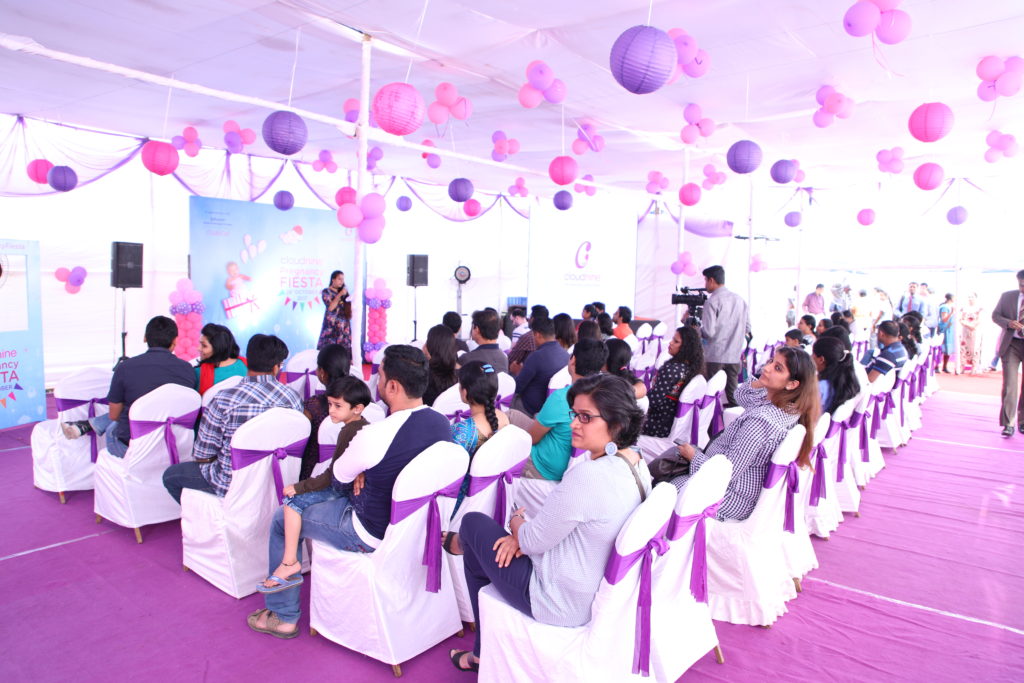 There were a few fun games that the expectant parents enjoyed and had a delightful Saturday. A photo booth and some fun props let the soon to be parents have some fun before the big day. The best part was that many would be parents won a lot of prizes ranging from vouchers to free deliveries! The smiles on their faces were the true success of the event.