Last December, I participated in BlogChatter Projects and chose a topic that I am passionate about Education! My concept was christened #LearnNotEducate. To crystalize my thoughts, I put down my project idea and the expectations out of it
What is #LearnNotEducate?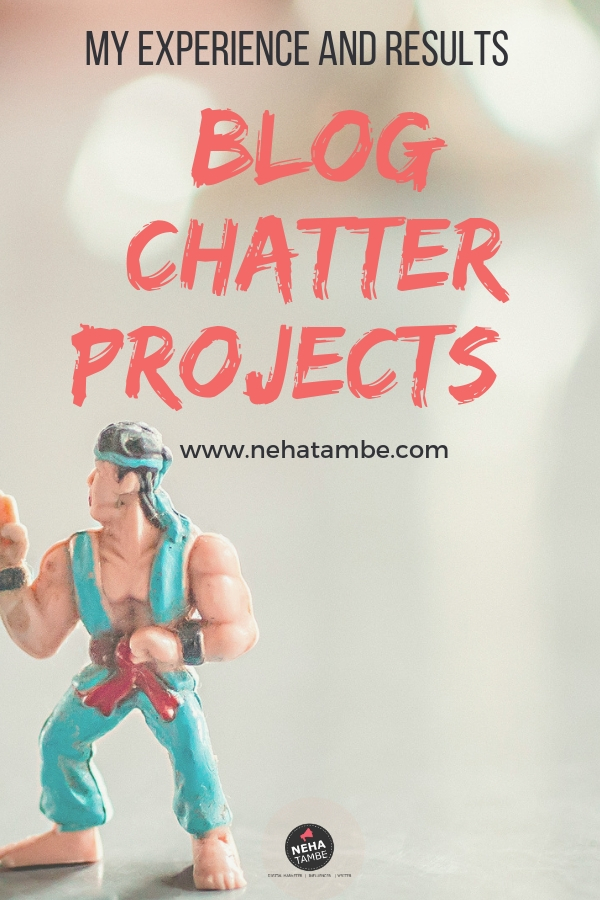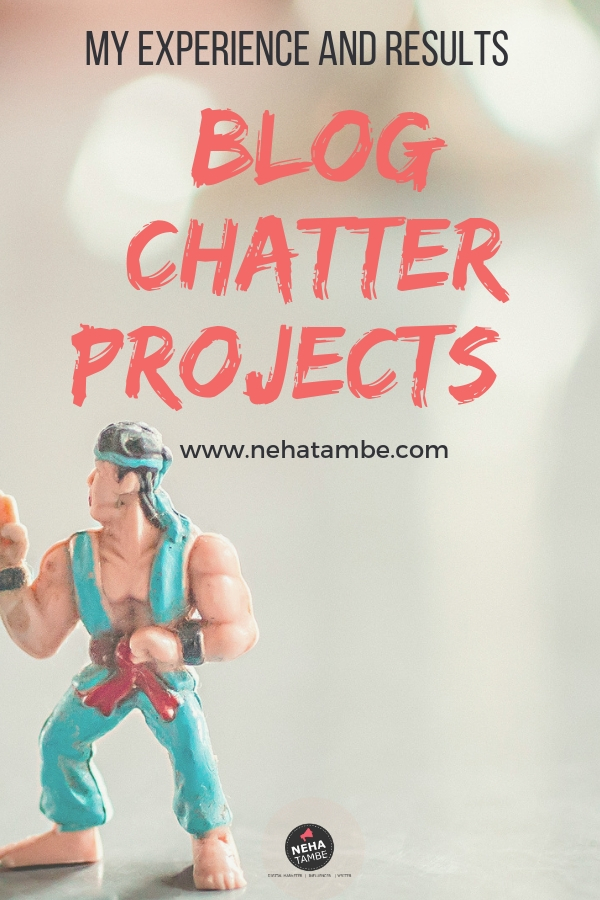 Dictionary Meaning of Learning is the acquisition of knowledge or skills through experience, study, or by being taught
Whereas,
Education means the process of receiving or giving systematic instructions
We grew up on the giving and receiving instructions model, where one size fits all was the accepted norm. I want to focus on learning through this series of #LearnNotEducate.
Let's Learn not just Educate is a way to highlight satisfying alternative careers and busting myths related to traditional safe careers that will help the future generation choose wisely while offering convincing arguments to their parents.
According to me, learning cannot work like an assembly line where kids enter the same school, college and then choose some random professional course based on either what is in trend or what their parents and peers expect them to do. We don't need zillions of average Engineers and Doctors. But we do need world-class designers, dancers, sportsmen and women, singers, reporters, linguists, entrepreneurs, innovators and explorers. We don't need to be a part of a rat race, earn peanuts and be stressed all our life! We can earn decent amounts, be in satisfying careers that feed our souls.
By being a part of #BlogchatterProjects I was hoping to reach a wider audience and connect with those interested in alternative careers and those who are pursuing satisfying alternative careers.
I wanted more people to contribute to this series, so I was looking at two kinds of responses
Where those in alternative careers share their story by filling up a form
More people sharing the content or talking about it with hashtag #LearnNotEducate
Under this project I interviewed people following satisfying careers and asked them questions that usually plague the minds of children looking at such careers or their parents. The idea was to build a bank of career options so that children don't just follow a typical career for lack of knowledge about it. I even added contact details in most cases where if a student wants more information about a said career they could email or connect with these people on social media and ask them directly.
Feedback and Achievement #LearnNotEducate
BlogChatter promoted our projects and helped us gain traction. All the participants earned visibility that was otherwise not possible.
I received a lot of feedback about my project and people's thoughts around it. I held a twitter poll to understand if people agree with my thoughts and the results were stupendous! I got tweets where people appreciated the idea and shared their views.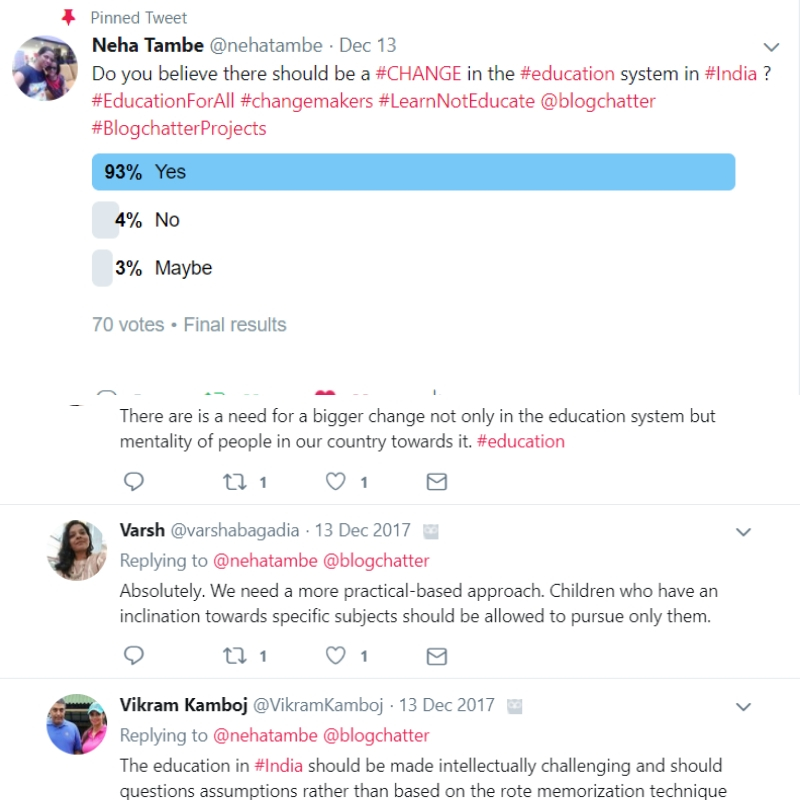 By 20th Dec, my posts reached more than 3 lakh people. This was beyond my expectations! The best part is many have come to me to talk about their child's interest and see if there are any career options that fit their child's passion.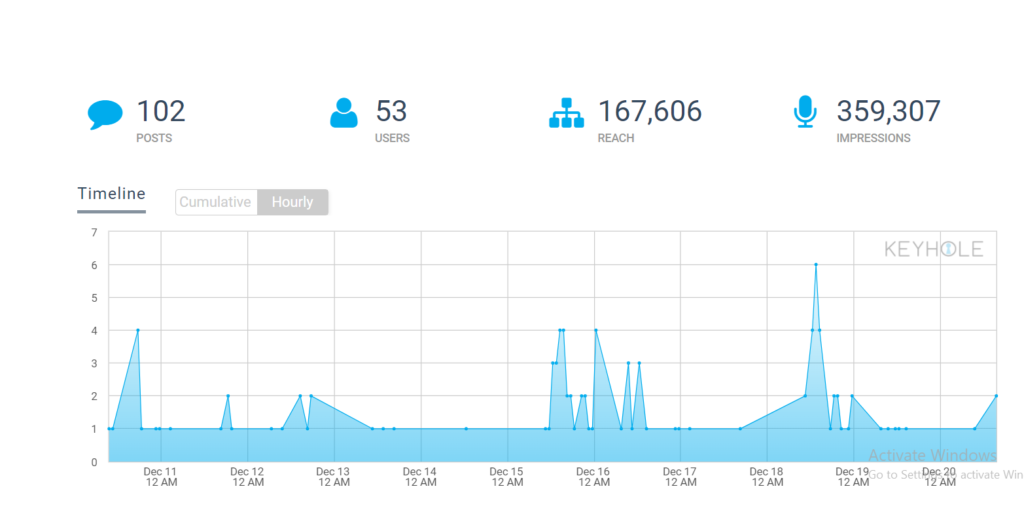 This is an amazing personal achievement for me as I could at least help parents understand that there are a lot of career options out there and if your child couldn't be an engineer or a doctor, it isn't the end of the world!
You can check out the next season of BlogChatter Projects here
Food for Thought
Recently I came across another study and talk that shares some amazing insights. In today's competitive world, innovation and creativity is the only thing that can give an edge to a country. However as per this study, it shows that we are born creative but education system (in its current form) stifles it. See the whole video here
If you wish to be featured on my blog in future, fill in this form and subscribe to my blog for updates